Console from the drawing room of the William H. Vanderbilt House
Herter Brothers American

On view at The Met Fifth Avenue in Gallery 743
William H. Vanderbilt, son of Cornelius "Commodore" Vanderbilt, inherited a vast fortune and a lucrative transport business, which he expanded exponentially, becoming one of the wealthiest men in America. In 1879, to mark his elevated social and economic status, he built a mansion that spanned an entire city block on Fifth Avenue, between Fifty-First and Fifty-Second Streets. He commissioned Herter Brothers, one of the premier cabinetmaking firms in New York City, to decorate and furnish his home.
In devising distinct decorative schemes for each room of the mansion, Herter Brothers drew inspiration from a wide range of historical styles and utilized expensive, exotic materials.
While every room in the Vanderbilt mansion displayed lavish ornament and detail, the drawing room was the centerpiece of Herter Brothers' unified vision. It embodied an eclectic classical- Assyrian revival theme with a crimson color palette, replete with gilding and reflective surfaces. This unusual console is one of several surviving furnishings of this luxurious space and was integral to the drawing room. The surface is gilded and an Egyptian alabaster top relates to the paired pedestals adorning the room. Its decorative features recall Renaissance motifs: two pairs of opposing griffins and cornucopias below menacing saytrs' masks flank a central pillar of lustrous abalone. The carved legs are encrusted with jewel-like teardrop garlands.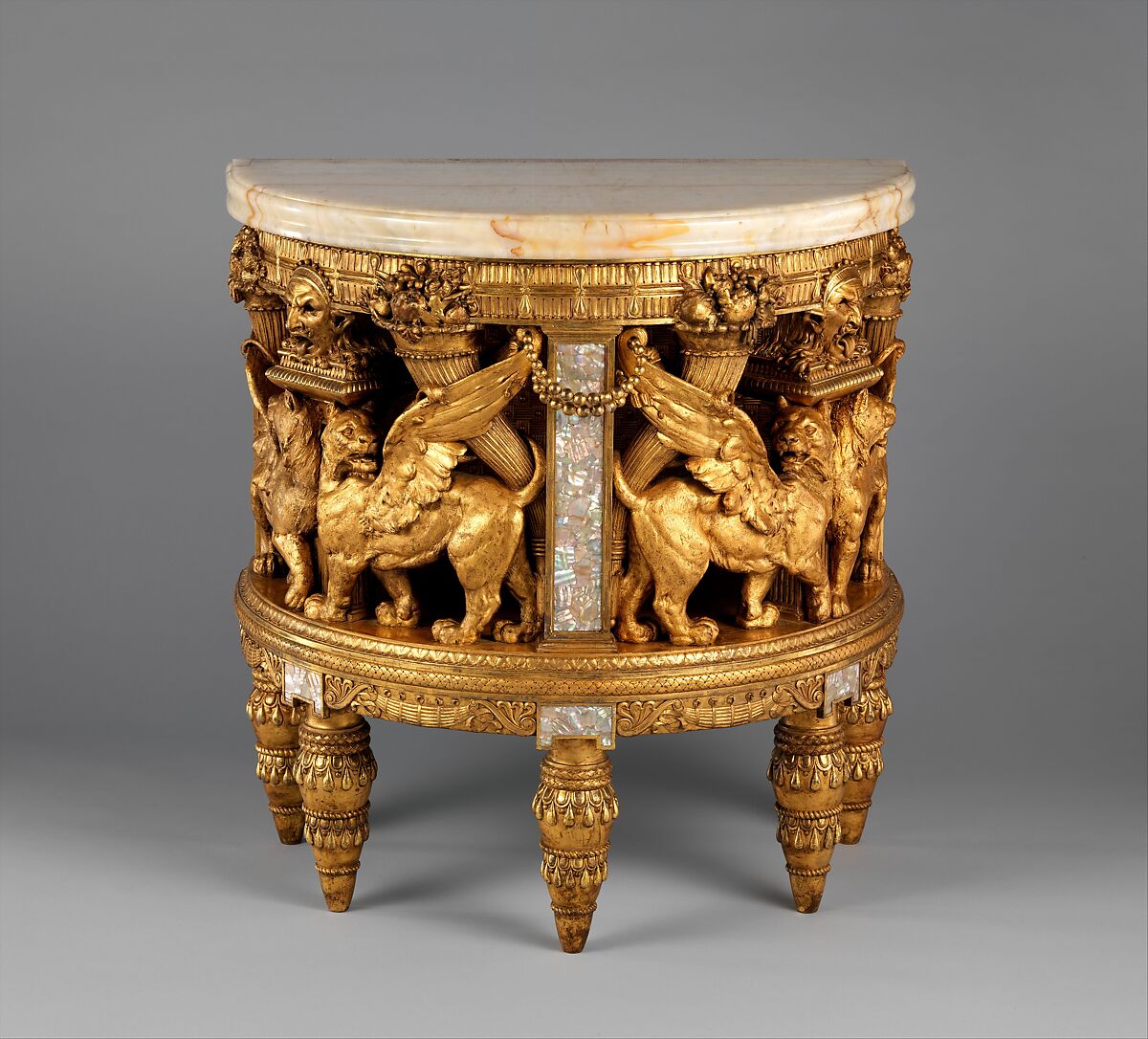 This artwork is meant to be viewed from right to left. Scroll left to view more.