Portrait of Yun Dongseom (1710–1795)
Not on view
The identification of the sitter as Yun Dongseom, a celebrated scholar, calligrapher, and civil-official, can be confirmed by two other extant portraits in Korean collections. Here, the elderly statesman, dressed in formal attire, is shown in three-quarter view seated in a high-back chair draped with a leopard skin, and against a blank background. A heightened sense of realism guides the rendering of the figure, as was the trend in portraits of the time. The detailed treatment of Yun's face, through crisp, fluid lines and subtle shading, captures both his physical characteristics and strong personality. A quintessential example of traditional Korean ancestral portraiture, this painting would have functioned as the centerpiece of a family shrine dedicated to honoring the family's male lineages, in accordance with the strictures of neo-Confucian philosophy.

Although there is no inscribed date, this piece is similar to dated works from the late eighteenth century. One detail that may narrow the dating is the belt: those made of rhinoceros horn and gold were reserved for officials of second rank or higher, a status Yun achieved in 1790. If painted during his lifetime, this portrait would date to 1790–95. Alternatively, the scroll may have been painted posthumously (likely within a decade of his death), a common practice for ancestral portraits.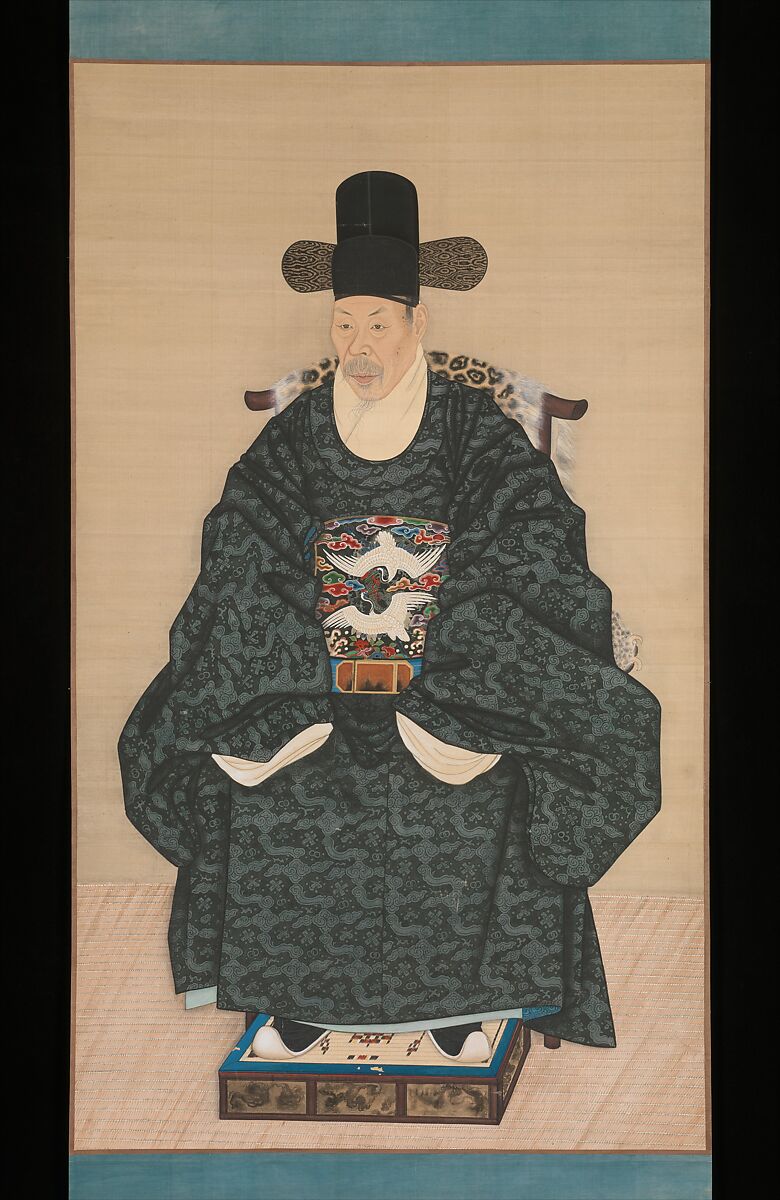 This artwork is meant to be viewed from right to left. Scroll left to view more.