On loan to The Met The Met accepts temporary loans of art both for short-term exhibitions and for long-term display in its galleries.
Prayer Bead with the Crucifixion and Jesus Carrying the Cross
Not on view
Along with texts from Hebrew Scripture, the Gospel of Matthew, and the liturgy of the Adoration of the Cross, this bead bears the inscription "ADAM THEODORICI ME FECIT." This may well be the name of the artist who made it—the only clue to authorship among the more than 130 surviving miniature boxwood carvings. Scholars generally render the name in Dutch as Adam Dircksz; the Latin might be understood in English as "Adam of Theodoric."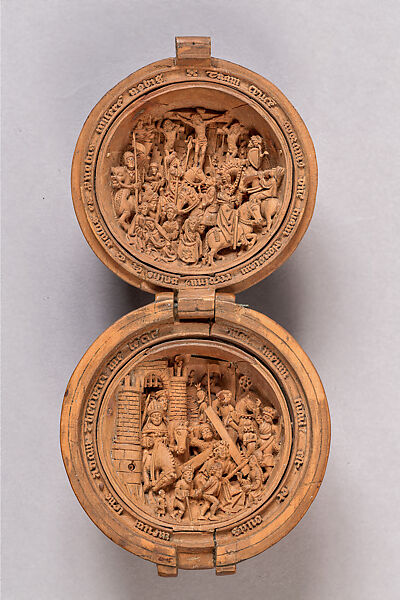 This artwork is meant to be viewed from right to left. Scroll left to view more.