Processional Cross
Not on view
This work is an exceptional example of a popular early 15th century cast copper alloy openwork processional cross developed in Ethiopia -- an art form that has been endlessly reinvented by regional artists. In this example, the ornament is freely worked, while the form is highly symmetrical.
From the time of the adoption of Christianity -- around 330 A.D. -- crosses have been omnipresent not only as liturgical objects in the region's churches and monasteries, but also in popular devotion and everyday life. Functioning as apotropaic objects to ward off evil spirits and as spiritual emblem of the entire community, members of the clergy carry the large-scale metal processional crosses on poles during processions and liturgical ceremonies.
Ethiopian monarchs made gifts of processional crosses to important monasteries whose clergy remembered them in their prayers. In Ethiopia the Cross is perceived of as an emblem of triumph rather than of death. As such it is not only a symbol of the Passion but an instrument by which God affords health to mankind and reestablishes the life of the spirit as well as that of the body. These ideas relating to the significance of this seminal motif are especially beautifully expressed through this work in a regional vernacular style. It has been suggested that the sinuous, serpent-like line that runs through the entire design of this example might relate to symbols associated with the brazen serpent of Moses in the Book of Numbers (21:4-9) and to infinity.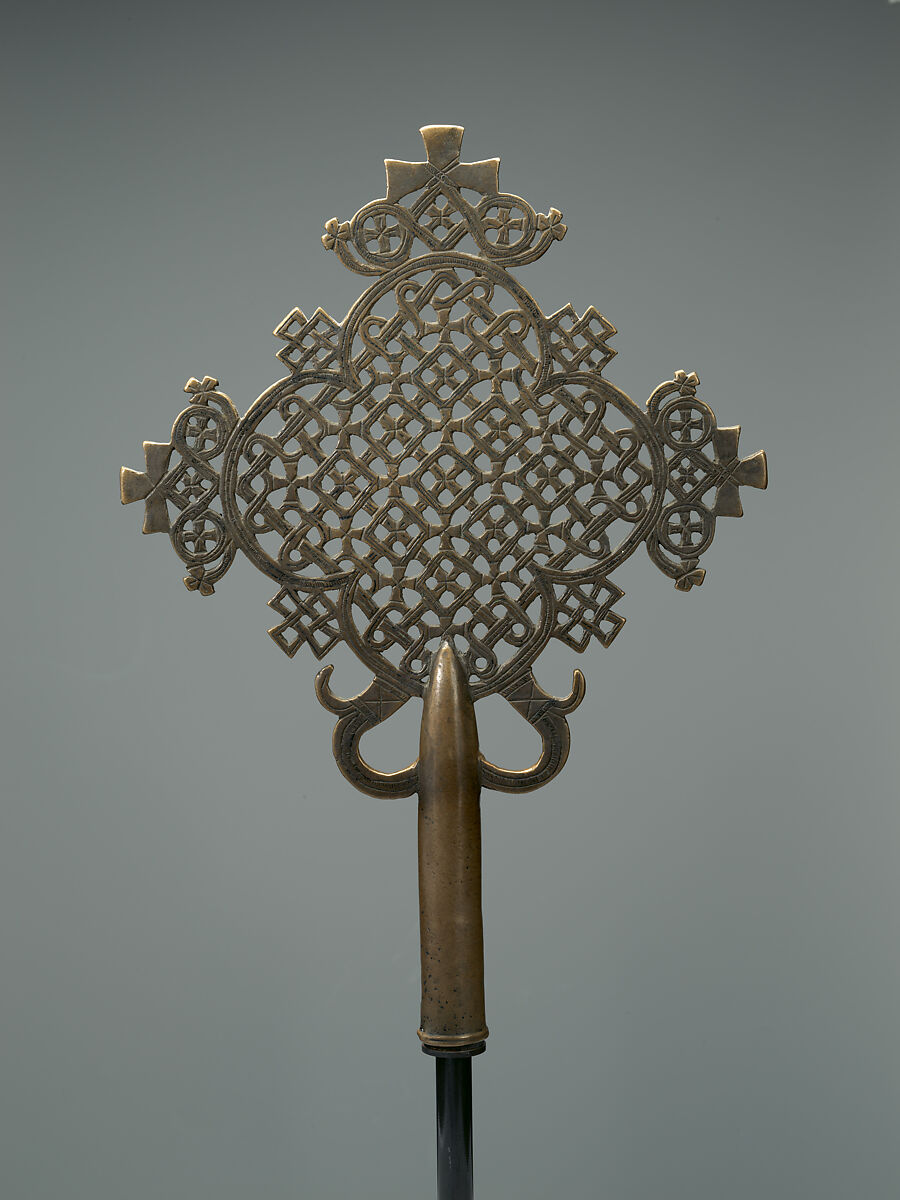 This artwork is meant to be viewed from right to left. Scroll left to view more.