Calendrier belgique, curieux et utile, contenant les evenemens historiques sur les jours de l'an, et les travaux à faire dans les jardins en chaque mois de l'année, la description des tableaux remarquables, que l'on trouve dans la ville de Gand, avec les noms des peintres pour l'annėe MDCCLXXII
Publisher Pierre de Goesin

Not on view
White leather painted and gold-stamped binding. Each cover has three small paintings encased in ornamental frames. Inside the front cover is a mirror; inside the back cover, a pocket for calling cards.

Calendar containing historical information, monthly gardening advice, names of local painters, and general information regarding the city of Ghent.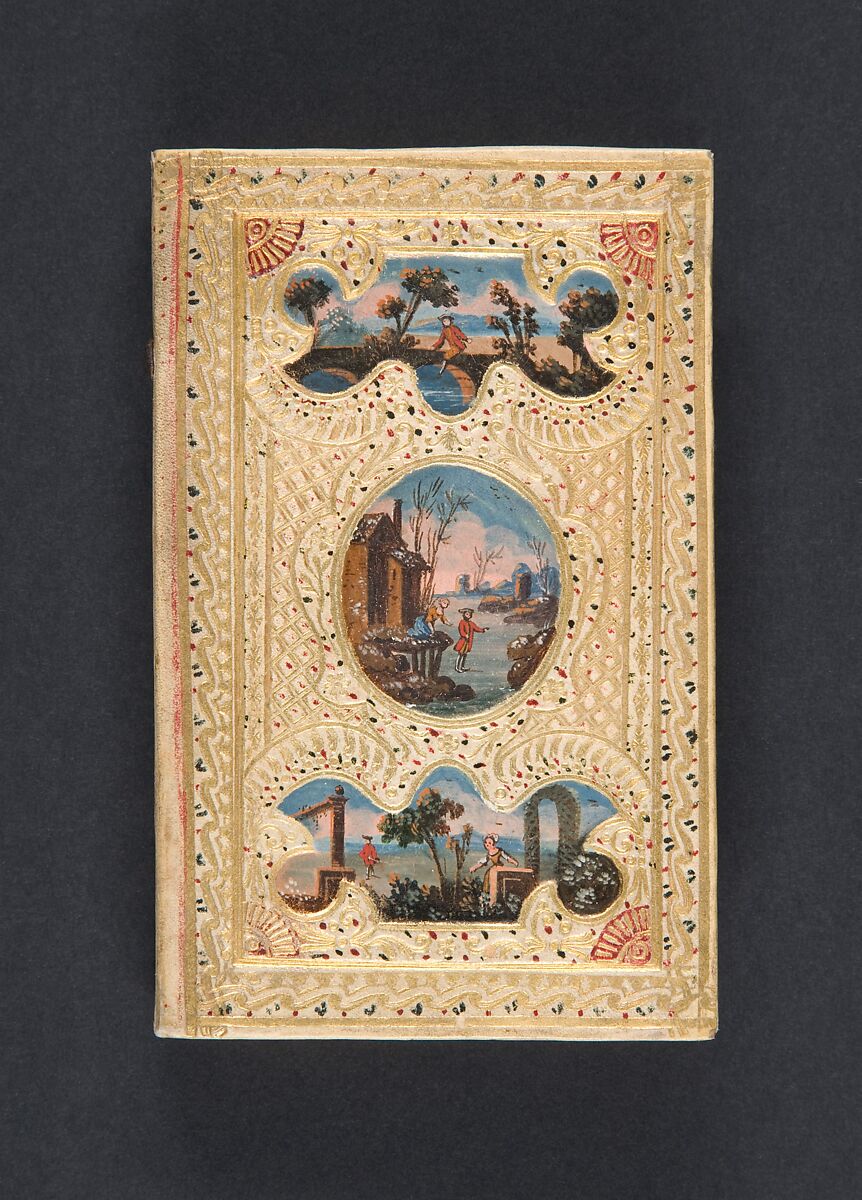 This artwork is meant to be viewed from right to left. Scroll left to view more.