Pendant
Not on view

Jade, a rare material whose color and durability were highly prized by the Maya, was painstakingly carved into delicate ornaments to adorn the bodies of royalty and members of the nobility. The objects' imagery reflected the identity and status of the wearer, often linking that person with divine power. These ornaments feature the heads of mythical birds—one appears in a dignitary's headdress—with large squinting eyes frequently seen on solar deities.


Dije
Sur de México, Guatemala, Honduras o Belice
Siglo VII al IX
Jadeíta, pigmento


El jade era un material escaso y altamente apreciado por los mayas debido a su color y durabilidad. Se tallaba minuciosamente para confeccionar delicados ornamentos que adornaban los cuerpos de los reyes y miembros de la nobleza. Las imágenes labradas en estos objetos reflejaban la identidad y el estatus del portador y, con frecuencia, lo vinculaban con el poder divino. Estas piezas muestran las cabezas de dos pájaros mitológicos –una de ellas se ubica en el tocado de un dignatario–, ambas con ojos estrábicos, rasgo distintivo de las deidades solares.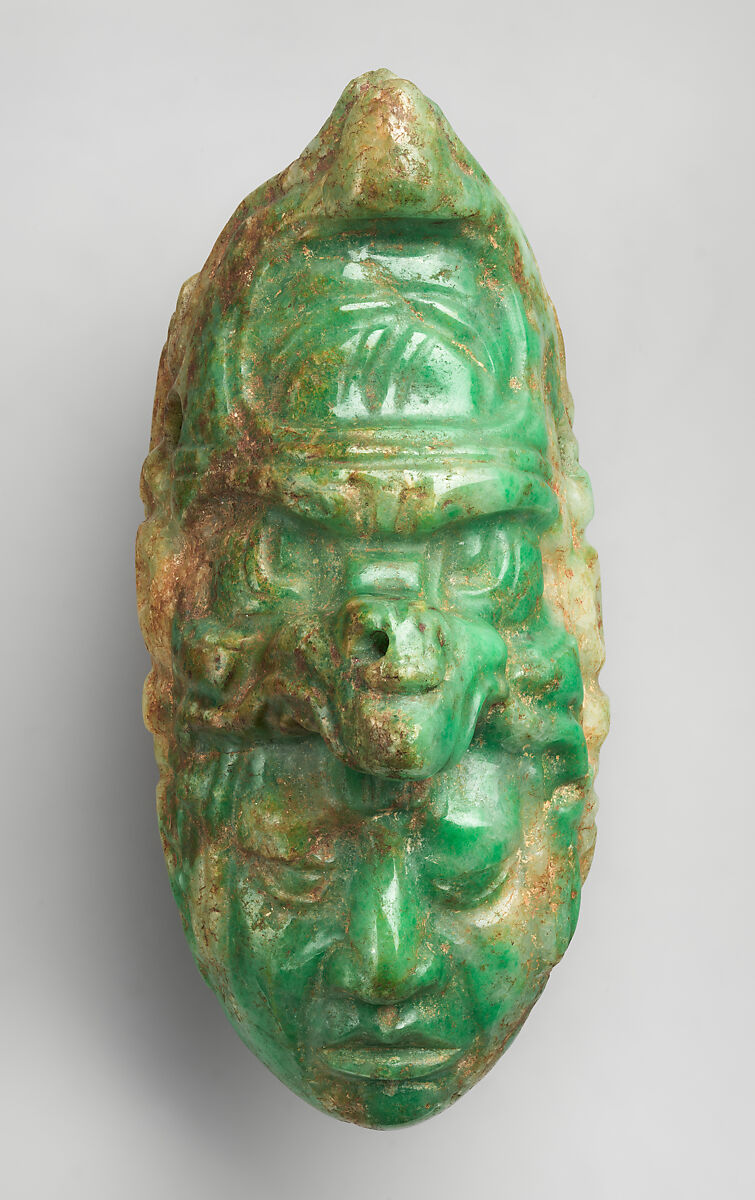 This artwork is meant to be viewed from right to left. Scroll left to view more.