Seated Buddha
Pakistan (ancient region of Gandhara)
On view at The Met Fifth Avenue in Gallery 235
This small bronze Buddha is probably one of the earliest iconic representations of Shakyamuni from Gandhara. He sits in a yogic posture holding his right hand in abhaya mudra (a gesture of approachability); his unusual halo has serrations that indicate radiating light. His hairstyle, the form of his robes, and the treatment of the figure reflect stylistic contacts with the classical traditions of the West. This Buddha shows closer affinities to Roman sculpture than any other surviving Gandharan bronze.
#7904. Seated Buddha, Part 1
Playlist

7904. Seated Buddha, Part 1

7904. Seated Buddha, Part 2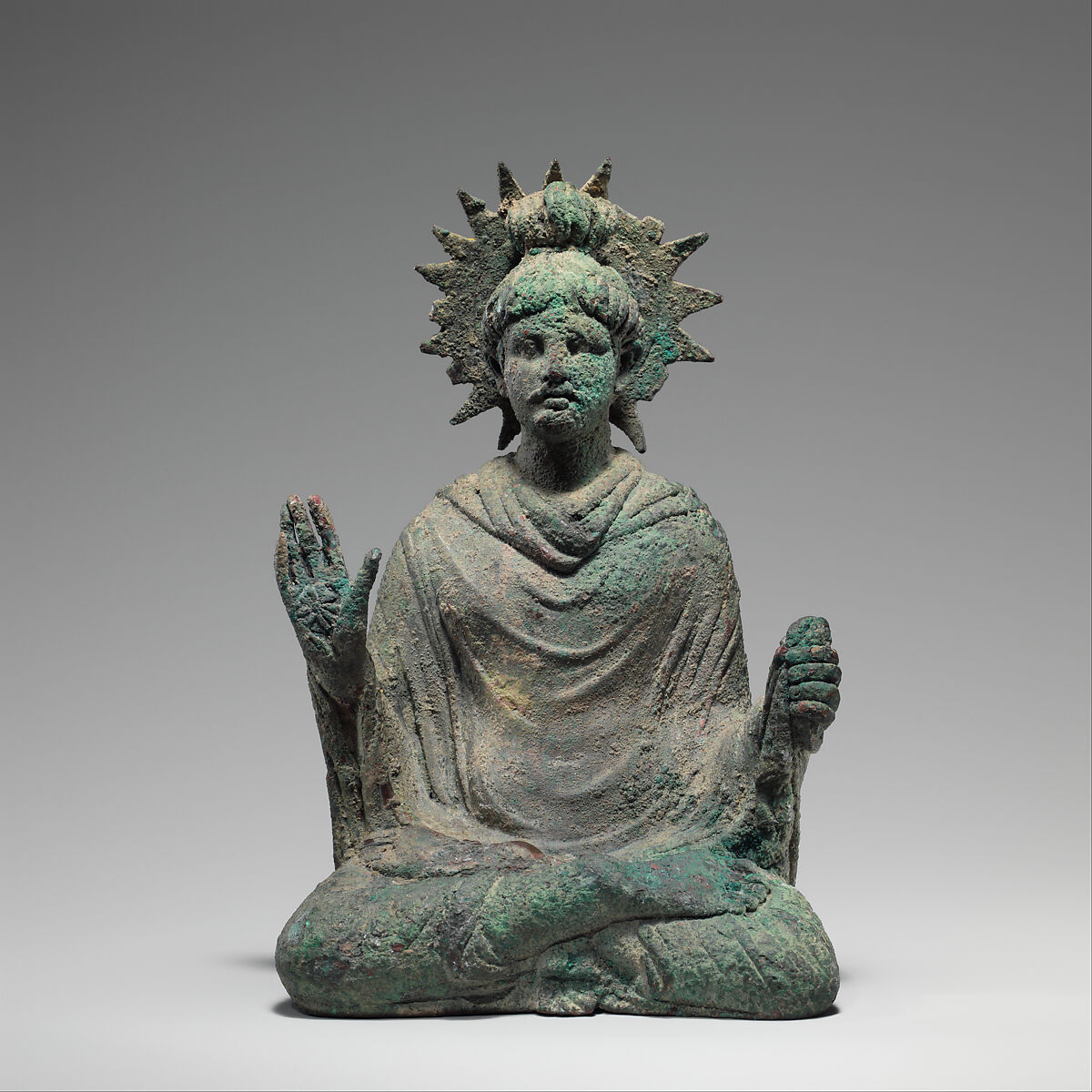 This artwork is meant to be viewed from right to left. Scroll left to view more.