Unlined Summer Kimono (Hito-e) with Carp, Water Lilies, and Morning Glories
Not on view
A pond with carp and water lilies adorns the lower part of this kimono, and morning glories bloom at the shoulders. This early summer scene is resist dyed and painted on a blue-and-white ground of high-quality silk gauze (ro), subtly patterned in the weave with goldfish in water. The donor's grandmother, one of four generations of female textile artists, wore this summer kimono during her thirteenth year, around 1876, for her jūsan-mairi (literally, "thirteenth temple visit") to Arashiyama Hōrinji, a temple in Saga, Kyoto, to receive blessings as she entered adolescence. The kimono has three family crests: one on the center of the back and one on each sleeve.
#8841. Summer Kimono with Carp, Water Lilies, and Morning Glories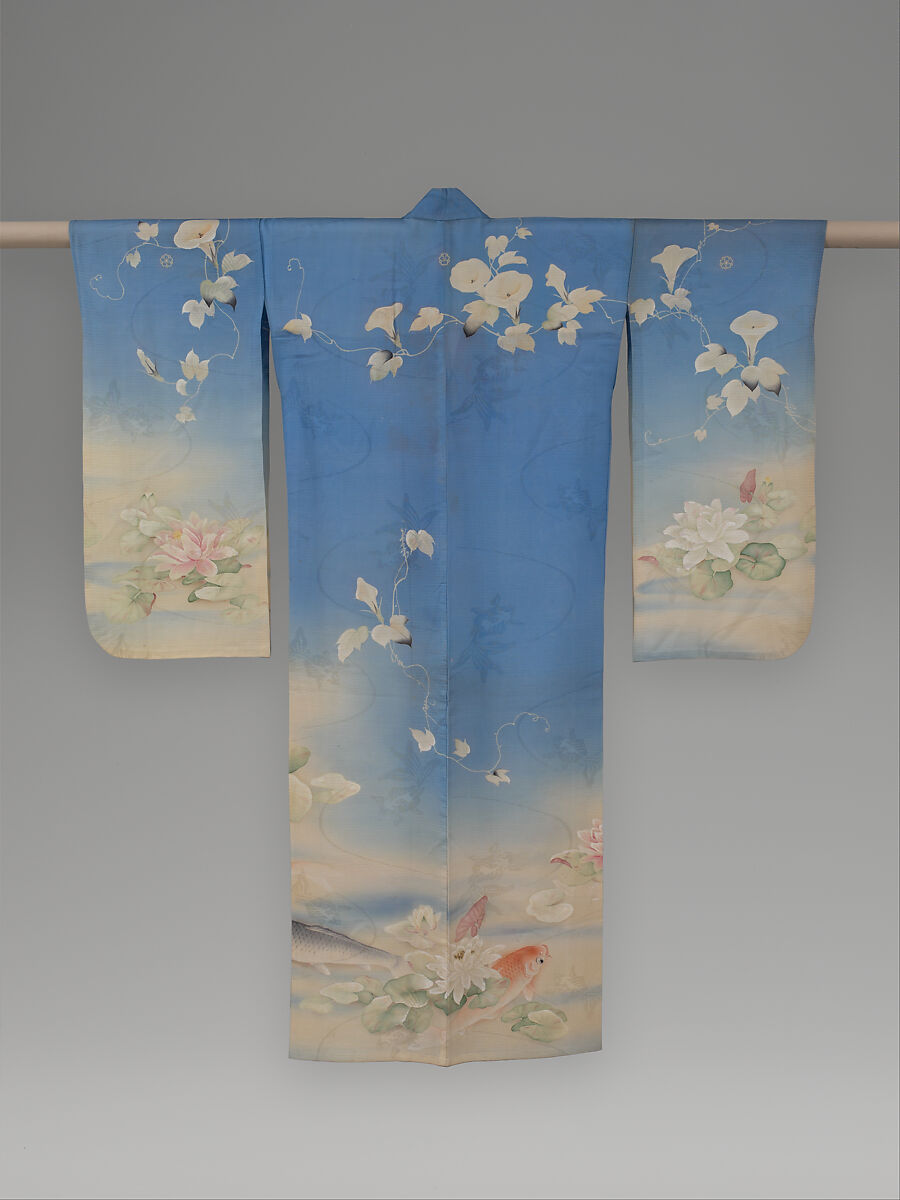 This artwork is meant to be viewed from right to left. Scroll left to view more.