Hotei
Kano Takanobu Japanese
Calligrapher Tetsuzan Sōdon Japanese

Not on view
Hotei, a popular figure in the Zen pantheon, is often depicted as a rotund, good-humored monk carrying a large sack. A semihistorical figure, he is believed to have lived in southern China in the late ninth century and was eventually recognized as a manifestation of Miroku (Sanskrit: Maitreya), Buddha of the Future. The poetic text, from a eulogy for Hotei by the Chinese Daoist Bai Yuchan (1194–1229), was transcribed by Tetsuzan Sōdon, a leading Zen monk-scholar who served as an abbot of the Myōshinji Temple in Kyoto.

Hotei's sack encompasses
the Great Emptiness. Holding a staff, he tramps
around three thousand worlds. Miroku claps his hands,
and laughs—ha, ha! The bright moon shines,
the wind disappears.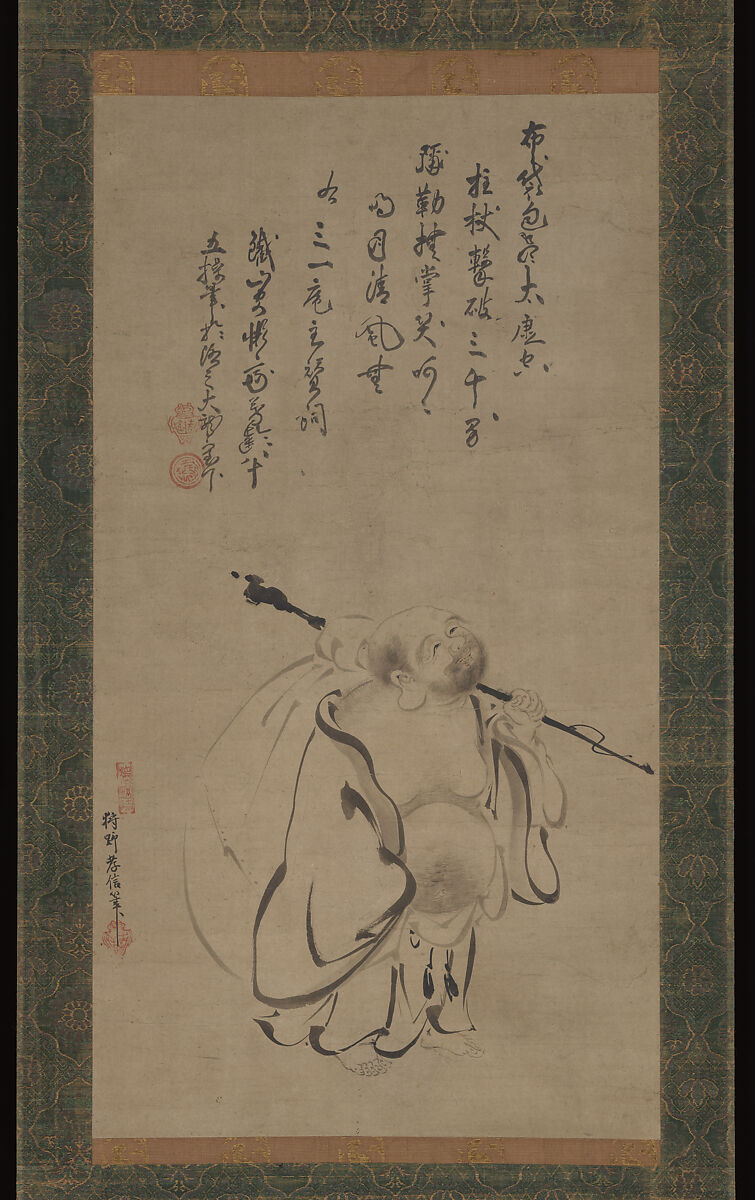 This artwork is meant to be viewed from right to left. Scroll left to view more.