Landscapes in the styles of old masters
Gao Cen Chinese

Not on view
Gao Cen was among the most accomplished of the so-called Eight Masters of Nanjing. He specialized in small-scale gemlike paintings executed in an intricate, descriptive style that highlighted the scenery of the city. Perpetuating a tradition of topographic painting practiced during the late Ming, Gao produced works to supply the growing demand for mementos of Nanjing's fabled sights, including places with nostalgic links to the city's glory days under the Ming. A sensitive recorder of the familiar, Gao was also an innovative experimenter with light, atmosphere, and color whose art reflects a creative response to Western influences introduced by Jesuits such as Matteo Ricci (1552–1610). Gao's wistful, atmospheric landscapes are noteworthy for seamlessly fusing descriptive realism and poetic feeling to achieve exquisite evocations of place and mood.

Gao's works are rare today and this album, which captures aspects of Nanjing's scenery at different times of year and in varied weather conditions, is one of his finest. Dated to the peak period of his career, it combines lyrical suggestions of actual scenery with an evocation of antique styles.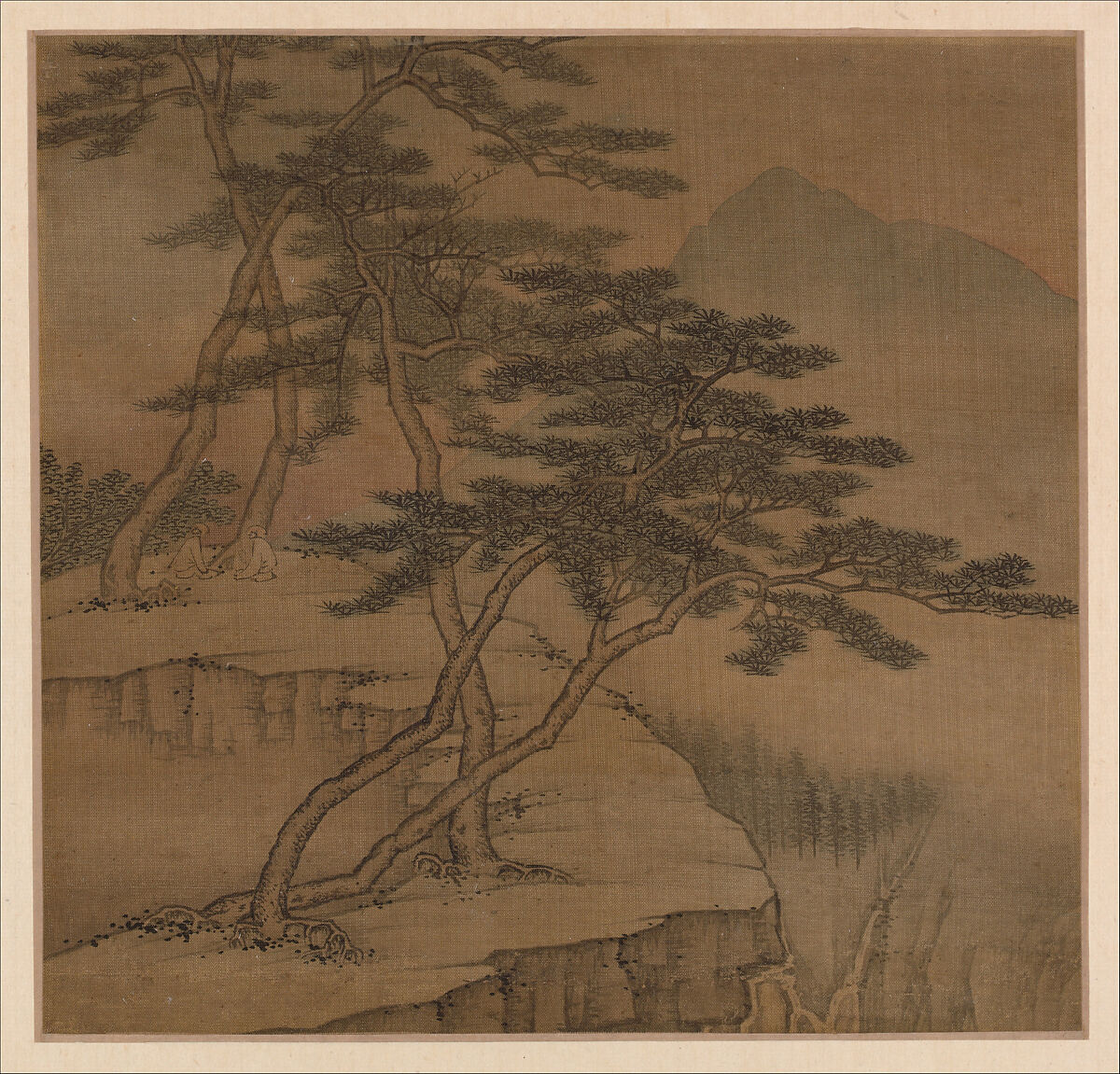 This artwork is meant to be viewed from right to left. Scroll left to view more.