Returned to lender The Met accepts temporary loans of art both for short-term exhibitions and for long-term display in its galleries.
Equestrian
Not on view
Horses were present in the southern Sahara (present-day Libya) by the first millennium B.C. The earliest physical evidence of horses in the Sahel ranges from a.d. 600 to 900. This rider, laden with bandoliers, necklaces, bracelets, and the elaborate harness and headdress of his mount, accompanied the burial of a high-ranking individual. Unearthed in a multitude of pieces, the work was reassembled. Man and horse are unified in a sinuous line, from the rider's elongated arm to the horse's dramatically attenuated muzzle.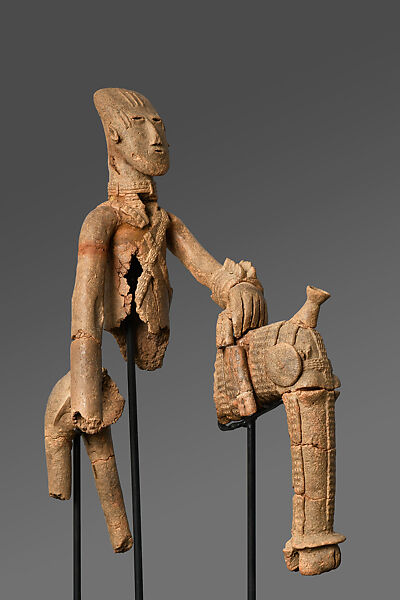 This artwork is meant to be viewed from right to left. Scroll left to view more.