Storage jar
Dave (later recorded as David Drake) American
Manufacturer Stony Bluff Manufactory

Not on view
Inscription: "this jar is to Mr Segler who keeps the bar in orangeburg / for Mr Edwards a Gentle man — who formly kept / Mr thos bacons horses / April 21 1858" "when you fill this Jar with pork or beef / Scot will be there; to get a peace, - / Dave" 




This monumental storage jar—a masterwork by the enslaved African American potter and poet David Drake—reveals his unmatched technical facility and command of language. Born into slavery at the turn of the nineteenth century, Drake worked throughout Edgefield District, South Carolina, the epicenter of alkaline-glazed stoneware in the American South in the decades before the Civil War. This vessel is inscribed with his signature, the date, and a poem of Drake's own creation, a practice anomalous in the production of nineteenth-century stoneware in this country, and one he reserved for a very small percentage of his output. In the absence of written accounts from the hands of enslaved individuals, this jar offers a view into Drake's regional milieu. The object boldly states its own function in the inscription: "when you fill this Jar with pork or beef / Scot will be there; to get a peace." Not only is Drake referencing the jar's intended contents, but his creative word choice and declaration of authorship is manifest. Drake's poetry speaks to the trauma of slavery, but also signals the agency and power of a gifted artisan in the plantation economy.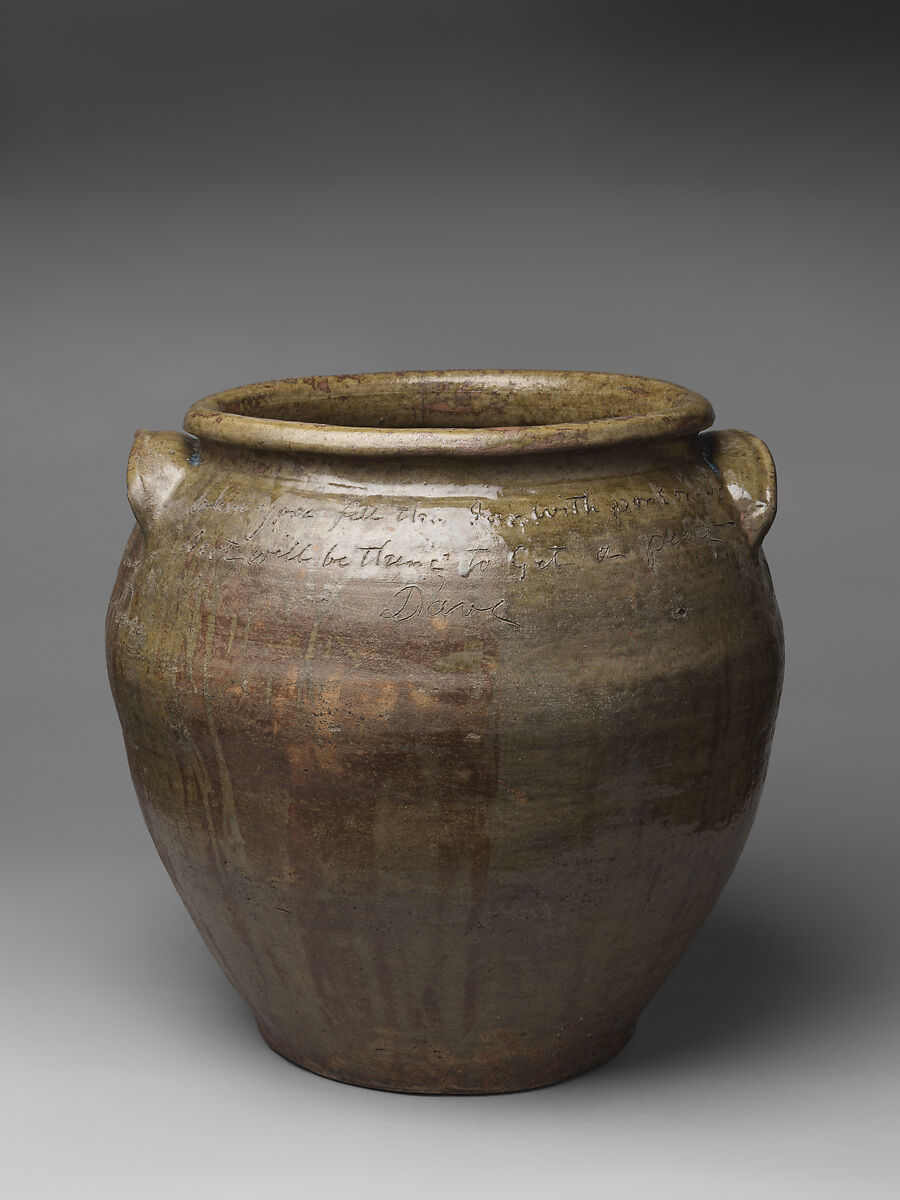 This artwork is meant to be viewed from right to left. Scroll left to view more.