On loan to The Met The Met accepts temporary loans of art both for short-term exhibitions and for long-term display in its galleries.
Railing pillar fragment: yaksha with lotus vine emerging from its mouth
India, Bharhut Great Stupa, Satna district, Madhya Pradesh
On view at The Met Fifth Avenue in Gallery 999
Water and plant imagery is at the heart of early Indian art. On this railing pillar from the Bharhut stupa, a profusion of aquatic imagery evokes renewal, celebrating the beneficent power of the monsoon. The coming of life-nurturing rains, typically in June across much of the subcontinent, marks a new cycle of crops, harvests, and prosperity. A seated yaksha, the personification of a nature spirit, is immersed in a watery landscape of lotus buds, blooms, and leaves. He is readily identified by his corpulent body and pointed, nonhuman ears. The sculptor modeled the flowers with care, using blue lotuses as space fillers and honeysuckle in the vases above.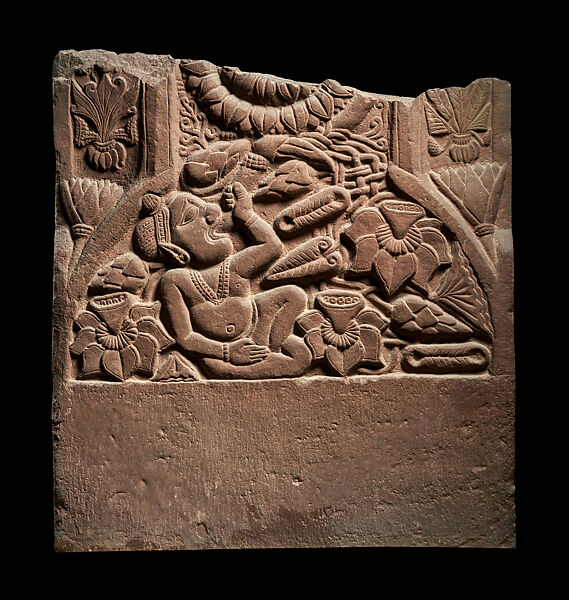 This artwork is meant to be viewed from right to left. Scroll left to view more.