Puteal (wellhead) with Narcissus and Echo, and Hylas and the Nymphs
On view at The Met Fifth Avenue in Gallery 162

This outstanding example of Roman figural relief sculpture once covered a well in Ostia, the port town of ancient Rome, probably at a sumptuous villa along the Tiber River. Carving from a single block of marble, the sculptor seamlessly combined two cautionary tales from Greek mythology that relate to water: the story of Echo and Narcissus (best known from Ovid's Metamorphoses), and the tale of the handsome hero Hylas being abducted by nymphs as he was fetching water.

Scientific analysis tells us that the wellhead, like many ancient sculptures and monuments, was originally painted. Visible-induced infrared luminescence has revealed small remains of Egyptian blue, the earliest known synthetic pigment. A particle analyzed in situ with X-ray fluorescence spectroscopy was found to contain copper, supporting the identification of Egyptian blue. The shallower, incised landscape elements would presumably all have been painted, adding to the work's illusionistic effect.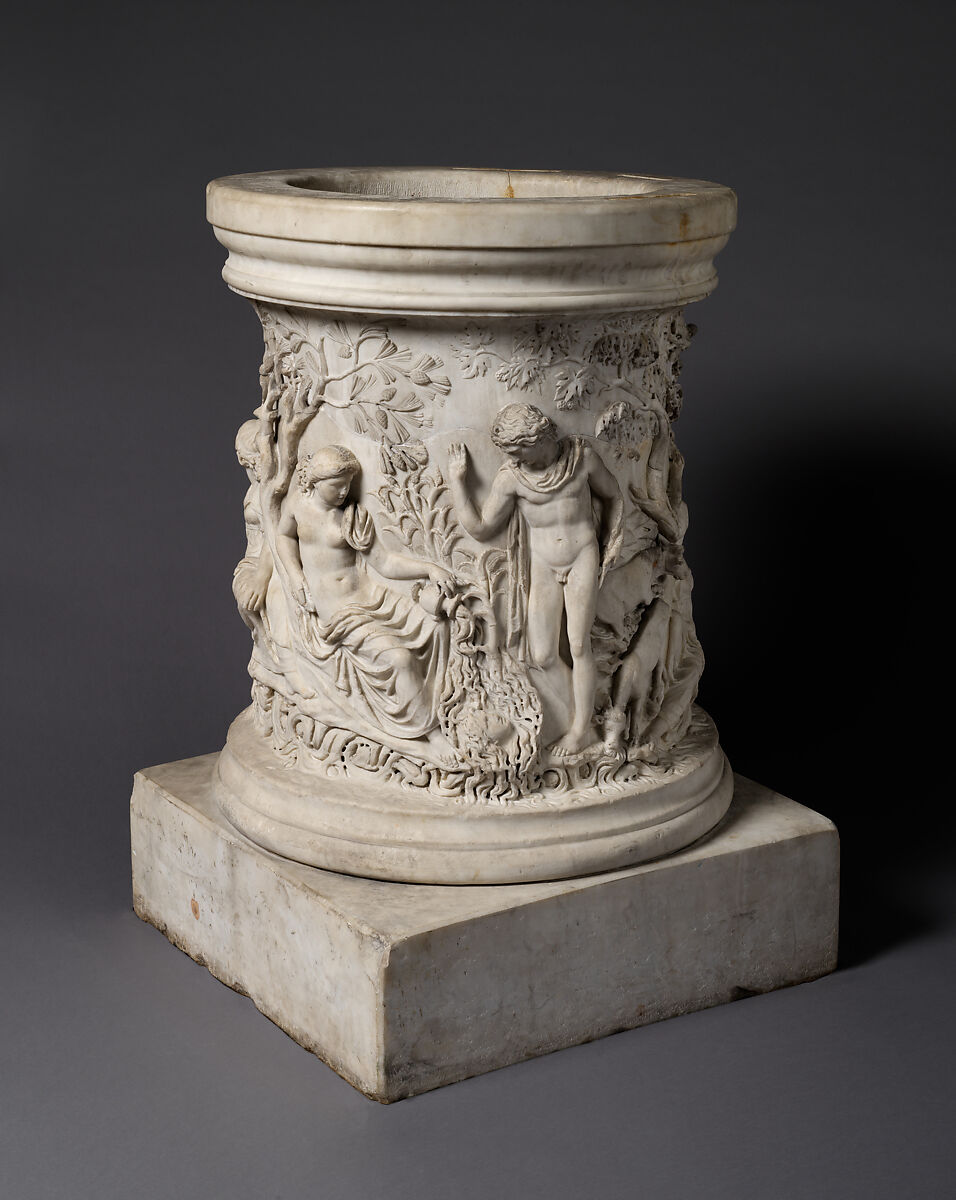 This artwork is meant to be viewed from right to left. Scroll left to view more.