Puteal (wellhead) with Narcissus and Echo, and Hylas and the Nymphs
On view at The Met Fifth Avenue in Gallery 162
Excavated in 1797 in Tor Bavacciano, Ostia, the port of Ancient Rome




This puteal (wellhead) is an outstanding example of Roman figural relief sculpture of the second century A.D. It once covered a well in Ostia, the port town of ancient Rome, probably within a sumptuous Roman villa along the Tiber River. The ancient Roman sculptor has transformed a utilitarian object into a luxurious work of art. Carved from a single block of marble, whose form resembles a Hellenistic altar, the drum is decorated with two cautionary tales from Greek mythology that relate to water. The sculptor seamlessly combined the story of Narcissus and Echo, best known from Ovid's Metamorphoses, with the tale of the handsome hero Hylas being abducted by nymphs in the land of Mysia (western Turkey) as he was fetching water for the Argonauts on their quest to find the Golden Fleece, best known in Greek literature from the Argonautica of Apollonios of Rhodes.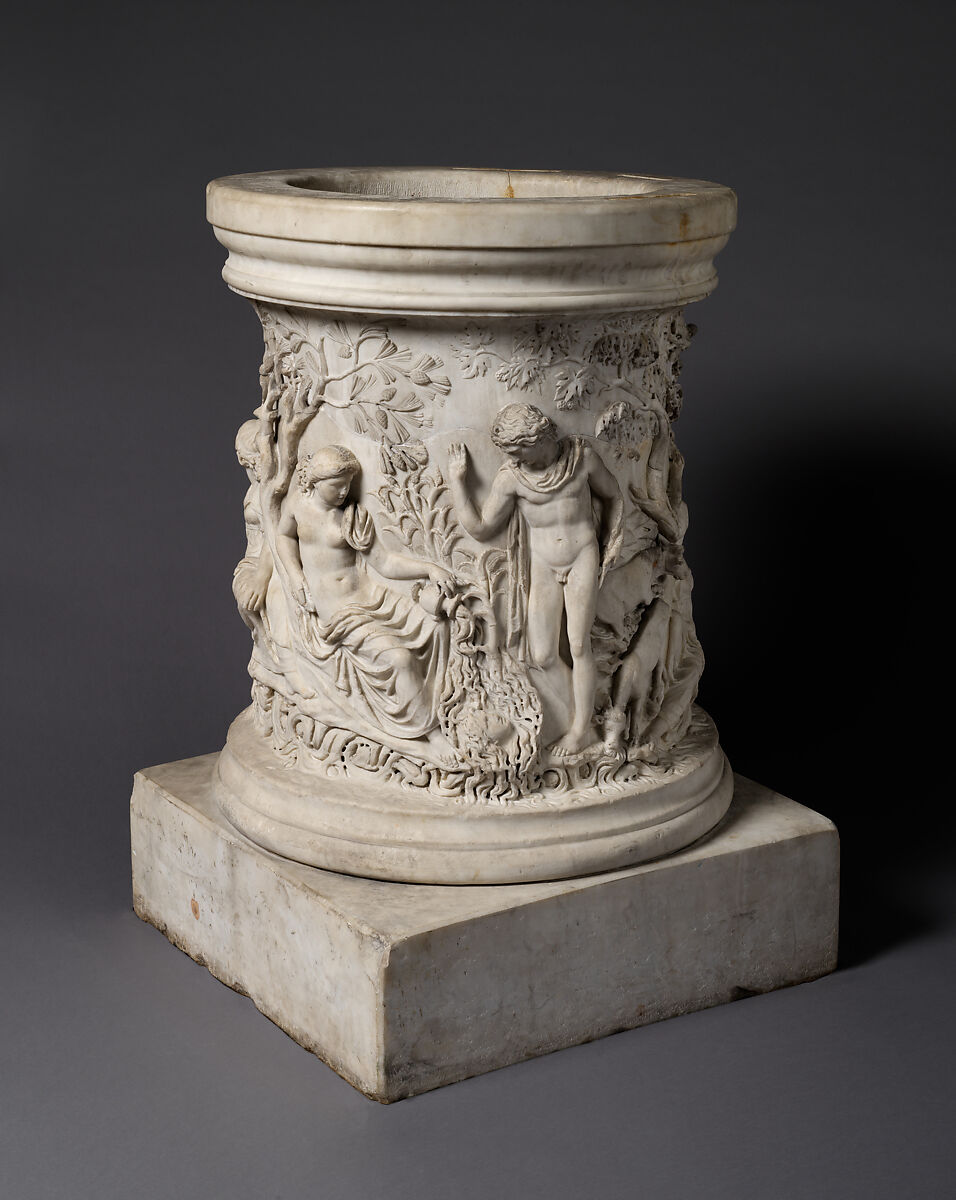 This artwork is meant to be viewed from right to left. Scroll left to view more.