Returned to lender The Met accepts temporary loans of art both for short-term exhibitions and for long-term display in its galleries.
Fields of Ratanakiri No. 2
Sopheap Pich Cambodian

Not on view
"The Relief series is a departure from previous works that happened after the last grand scale piece, the Morning Glory in 2010. . . . [Now] I wanted a new parameter to work in. I asked myself: what if I start with nothing? No preconception, no goals . . . just a clean space. Can anything in me come out? Does it resonate? So I looked back and realized that every single sculpture I'd made utilized the grid as its structure. . . . So my assistants and I set out to make different sizes of grid structures without knowing what else to do with them. In the meantime, I had been collecting different color dirt and pebbles from different parts of Cambodia during my travels. I don't know how important it was but for me I always thought that nature is so much more interesting than politics and culture. I wanted to fill my mind with what my eyes see and what possibility would come of it. I had also been collecting different beeswax through the years. . . .
It was only a matter of time before some of these materials found their way into the works." —Sopheap Pich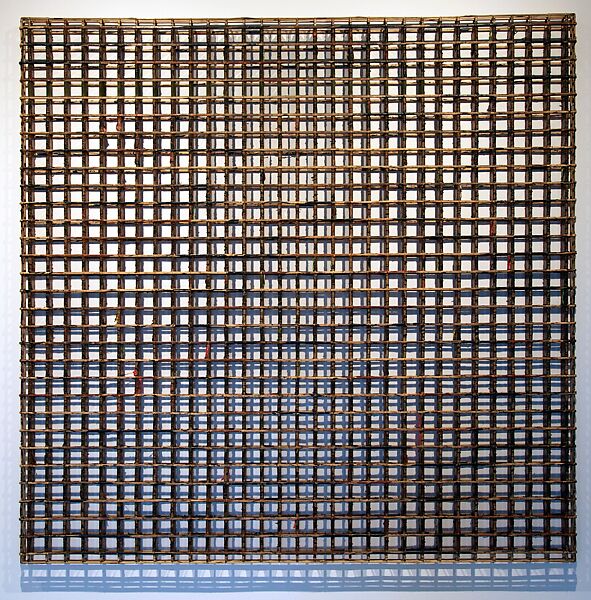 This artwork is meant to be viewed from right to left. Scroll left to view more.