Robe à la Française
Not on view
The robe à la française, with open robe and petticoat, was the quintessential dress of the eighteenth century. Characteristic of 1770s costume are the piece's low neckline, fitted bodice, narrow sleeves with double layered cuffs, as well as the sack back and fullness at the hips supported by panniers. This exquisite example is constructed from a rare Chinese export silk dating from the first quarter of the eighteenth century. The textile is an ivory "bizarre" patterned damask (created by reversing the weave structure so that both the warp-float and weft-float faces of the satin are on the same surface).

As early as the late sixteenth century, Chinese craftsmen created silks for the European market, which were exported by the East India companies of England, France, and Holland. Due to the exchange of design motifs by both Eastern and Western artisans, Chinese export silks often bore little relation to traditional Chinese aesthetics. While this patterned damask closely resembles the European "bizarre" silks popular during the first quarter of the eighteenth century, the selvedge-to-selvedge width, fabric weight, and selvedge markings all indicate Chinese manufacture. To fully appreciate the sumptuousness of this dress, one might imagine the sense of movement candlelight would have created across its surface.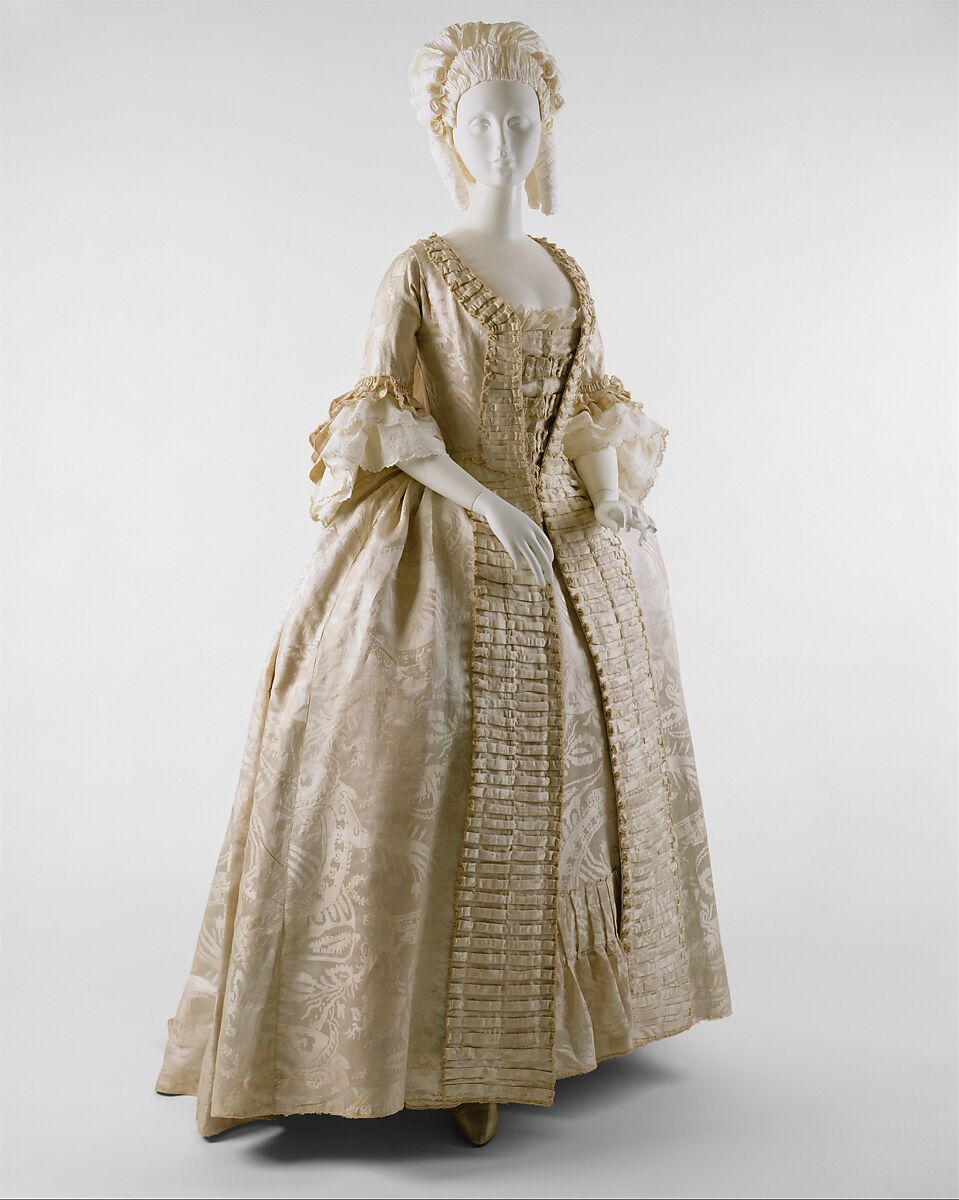 This artwork is meant to be viewed from right to left. Scroll left to view more.