Copy of Night Parade of One Hundred Demons from the Shinjuan Collection
Mochizuki Gyokusen Japanese

Not on view
A parade of demons—comprised of household utensils, tools, and personal accessories like folding fans, coils of incense, and musical instruments come to life— makes its way from right to left in this horizontal composition. The monstrous but humorous-looking creatures appear in all shapes and sizes, some taking on rather grotesque human features while others resemble animals, birds, or demonic creatures from Buddhist hell paintings. Passages of ink wash suggest the nighttime setting. At the conclusion of the handscroll, the demons turn and flee from the fiery light of the rising sun. The image is based on ancient legends about demons and goblins who parade by night through the streets and even the mansions of the old capital city (Kyoto), until the dawn causes them to return to their otherworldly realm. These beliefs combined with folktales claiming that worn out household utensils could be transformed into demons to plague mankind at night.

Mochizuki Gyokusen, the Kyoto-based artist of the Cowles handscroll, came from a samurai family and studied with at least two different teachers—one a Tosa-school painter, the other a Kano-affiliated artist. He allegedly created this work as a copy of a sixteenth-century handscroll version of the theme in the collection of the Shinjuan temple of the Daitokuji temple complex in Kyoto.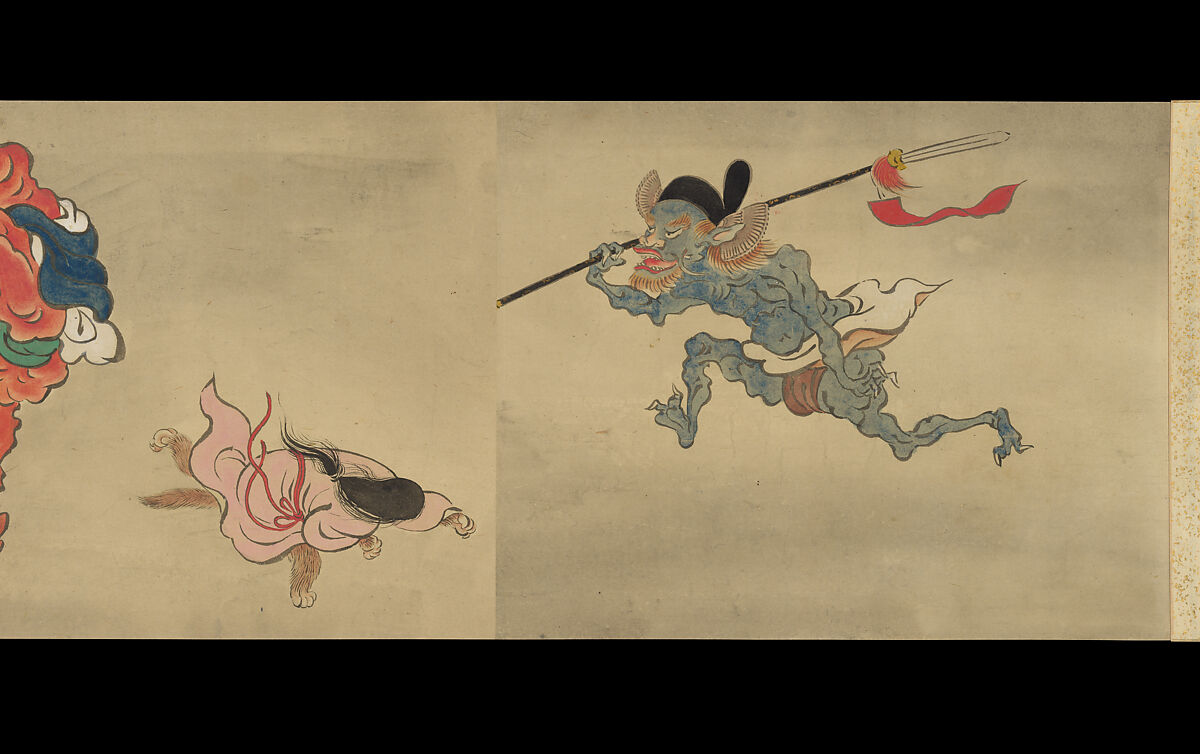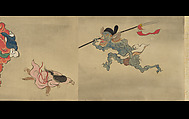 This artwork is meant to be viewed from right to left. Scroll left to view more.