Letter to Shunkin
Urakami (Uragami) Gyokudō 浦上玉堂 Japanese

Not on view
This letter, now mounted as a hanging scroll, is a personal missive from the Nanga (Literati) artist Gyokudō to his son Shunkin (1779–1846), who was also a painter. Brushed in a combination of running and standard scripts, with the occasional cursive character, it has an informal quality but still exhibits the artist's calligraphic skill. Here Gyokudō eschewed the use of the carefully written, antiquated characters he often applied for his signatures and title inscriptions on paintings. The characters, both Chinese kanji and native Japanese kana, are in some places rich with dark ink, while in others they are pale, with breaks in the brushstrokes, indicating that the artist inked his brush and then wrote until his brush was nearly dry before re-inking it.

Gykudō—born to a high-ranking samurai family but determined to pursue the career of a painter, musician, and composer—is one of the most important and idiosyncratic artists to emerge from the "second flowering" of the Nanga school in the late eighteenth century. After resigning from his post in the household of the daimyo (warlord) of Okayama, he traveled extensively, giving instruction on the zitherlike qin, before settling in Kyoto with Shunkin and concentrating on the art of landscape painting. An element of the compelling style that characterizes his paintings is visible in his calligraphy, with its rhythmic movement of the brush and contrast between thick and thin brush lines.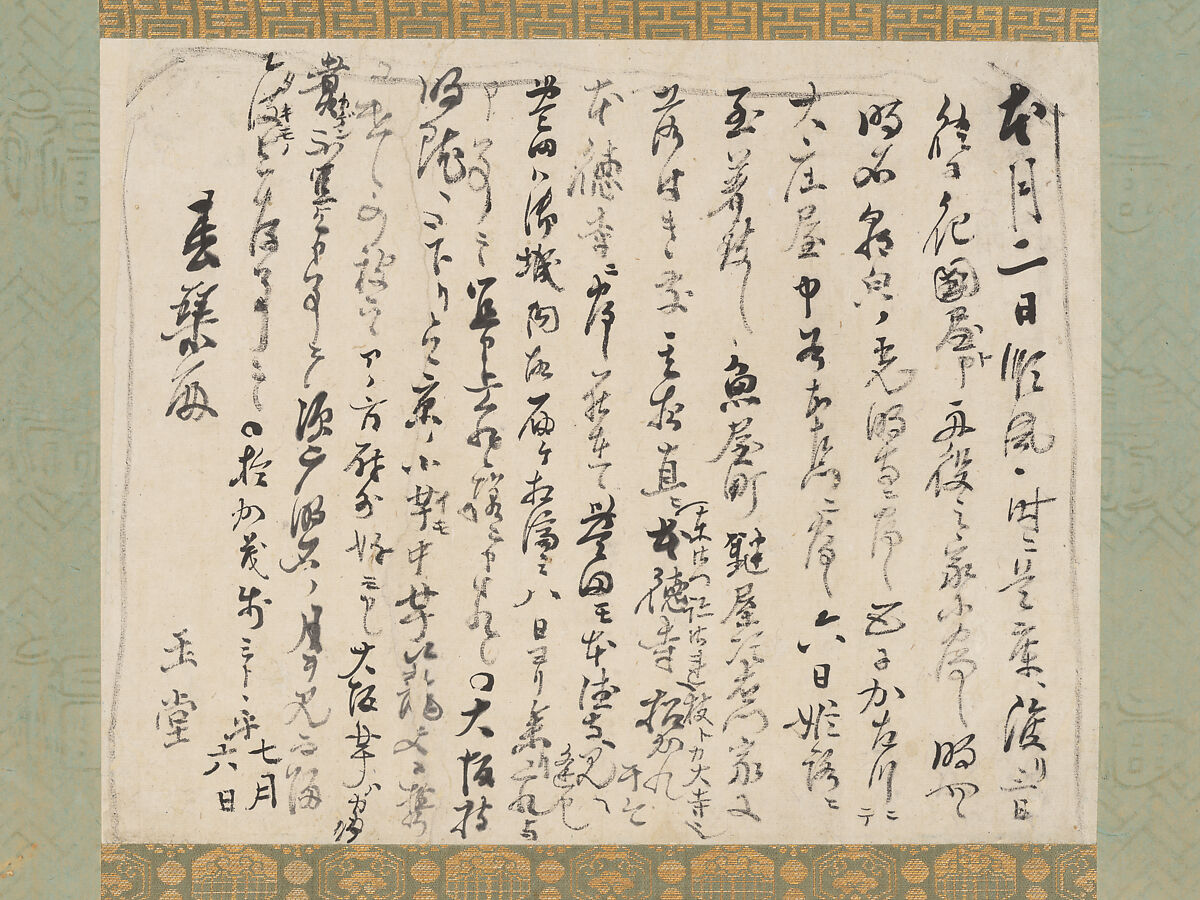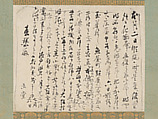 This artwork is meant to be viewed from right to left. Scroll left to view more.