On loan to The Met The Met accepts temporary loans of art both for short-term exhibitions and for long-term display in its galleries.
Defiance, Inviting a Shot before Petersburg
Winslow Homer American

Not on view
Arguably the most provocative of Homer's Civil War paintings, this is the only one focused solely on the Confederate side. Set at the site of an extended period of trench warfare, it emphasizes the environmental devastation wrought by the conflict. Some interpreters have linked the young Confederate soldier recklessly taunting Union sharpshooters with a captive in the later Prisoners from the Front (1866, The Metropolitan Museum of Art, 22.207). The notable presence of a caricatured and enslaved Black figure playing a banjo in Defiance further distinguishes it from Homer's more sympathetic images of African American subjects displayed here. This disturbing element also complicates the "eyewitness" veracity often ascribed to wartime imagery by the artist, who nevertheless visited the Petersburg front on two occasions.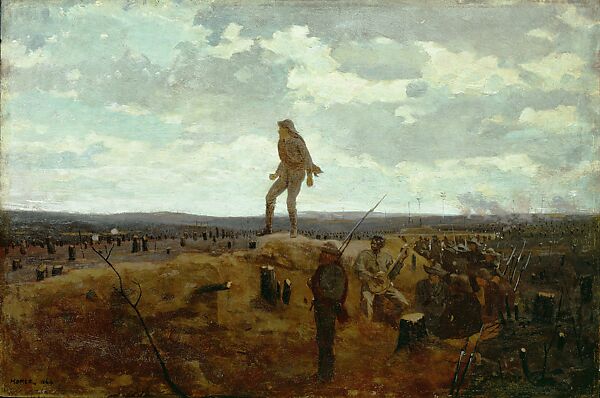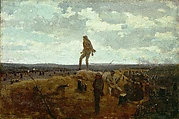 This artwork is meant to be viewed from right to left. Scroll left to view more.