Puppy
Studio of Tawaraya Sōtatsu 俵屋宗達工房 Japanese

Not on view
The softness and calm seen in this rendering of an adorable puppy would become a hallmark of Rinpa ink painting modes used to render animals or Buddhist and Daoist sages. The effect is in distinct contrast to the brightly colored compositions on floral or arboreal themes for which Sōtatsu and his successors Ogata Kōrin in the eighteenth century and Sakai Hōitsu in the nineteenth century became famous. The pale and seemingly hazy outlines of this monochrome ink painting may at first appear to have been brushed in a rather casual manner, but closer examination reveals the artist's verve and expert brush control. The legs, paws and mouth have been indicated with full, moist lines, employing the tarashikomi technique—a hallmark of the Rinpa school—in which ink or sometimes colors are applied while the painting surface is still damp, causing them to blur and merge with the previous layers of ink or color.

Sōtatsu had many followers both during his lifetime and in subsequent generations, all of whom created similar ink paintings, sometimes based on copies that Ogata Kōrin made in the eighteenth century. In this case, the "I'nen" seal used lines up with other early examples, and the skill of the brushwork allows us to date this work to the early seventeenth century and attribute to an unknown painter who had worked with Sōtatsu while he was still alive and active. A similar ink painting from a private collection in Japan features Sōtatsu's signature and his Taisenken seal and could have served as a model for works such as this. The "I'nen" seal is usually found on screens and hanging scrolls of flowers and plants in the early Rinpa style, but it occasionally appears on ink paintings.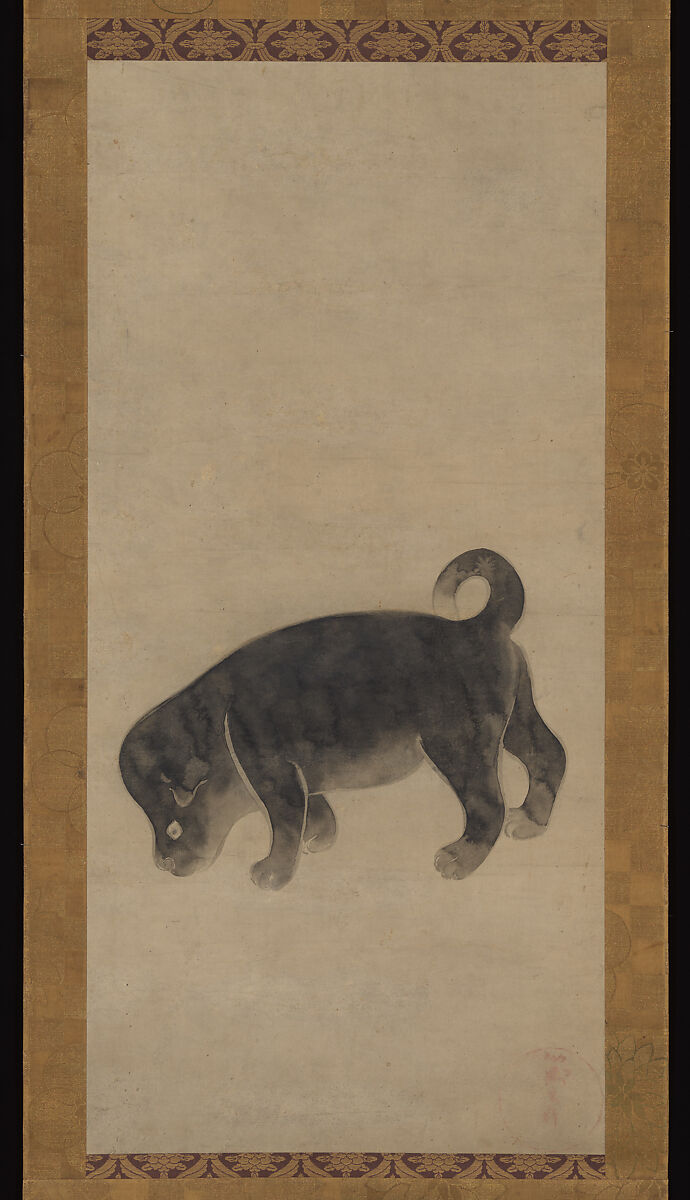 This artwork is meant to be viewed from right to left. Scroll left to view more.