Huineng, the Sixth Patriarch of Zen, with Geese and Myna
Unkoku Tōeki 雲谷等益 Japanese

Not on view
This work combines three seemingly unrelated subjects in a single, multi-scroll composition, a format commonly seen in early Zen devotional painting and adopted widely by professional painters in the sixteenth century. Here the central position is held by Huineng (638–713), the Sixth Patriach of Zen Buddhism, who is flanked by so-called bird-and-flower subjects originating in China—an autumnal scene of two geese and autumnal reeds at right, and a lone myna bird perched on an old tree stump at left.

Tōeki was a member of the Unkoku school of painters, based in western Japan, where they served as painters-in-attendance to leaders of the powerful Mōri clan. Founded by his father, Tōgan, in the waning years of the sixteenth century, the Unkoku painters branded themselves as heirs to the legacy of the great medieval Zen ink painter, Sesshū (1420–1506), who had established a studio, the Unkoku-an, in that area late in life. Tōeki inherited control of the Unkoku school after the early death of his elder brother, Tō'oku. Tōeki's descendants led the main branch of the school through the late nineteenth century.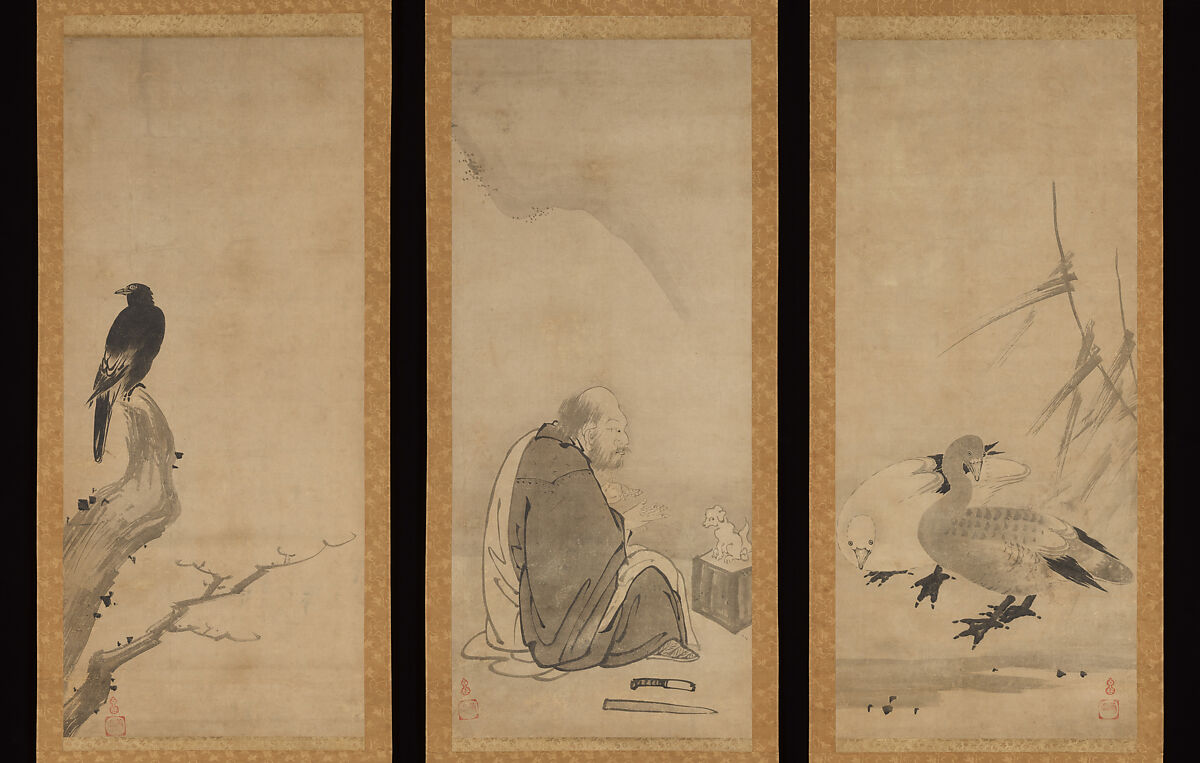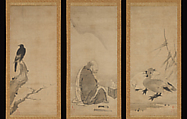 This artwork is meant to be viewed from right to left. Scroll left to view more.