Letter
Tanomura Chokunyū 田能村直入 Japanese

Not on view
This letter was brushed by Nanga painter Tanomura Chokunyū, a pupil and adopted son of Tanomura Chikuden (1777–1835), arguably the most important Nanga painter of the early nineteenth century. Chokunyū carried on his father's legacy by helping establish Kyoto's first art school, now known as the Kyoto City University of Arts (Kyoto Shiritsu Geijutsu Daigaku). He himself was a highly skilled painter in the Nanga tradition, specializing in landscapes executed in styles associated with great Chinese painters of the past.

This letter is addressed to Murase Gyokuden 村瀬玉田 (1852–1917), a student and adopted son of popular Kyoto painter Murase Sōseki (1822–1877). Gyokuden was known for both flower-and-bird subjects and landscapes and produced commissioned works for the imperial family. In the middle of the letter, Chokunyū playfully drew three Matsutake mushrooms. On another letter from Chokunyū to Gyokuden, he painted three chestnuts (published on the Waseda University Library website). These letters with sketches of autumn produce reveal the close friendship of these two Kyoto painters.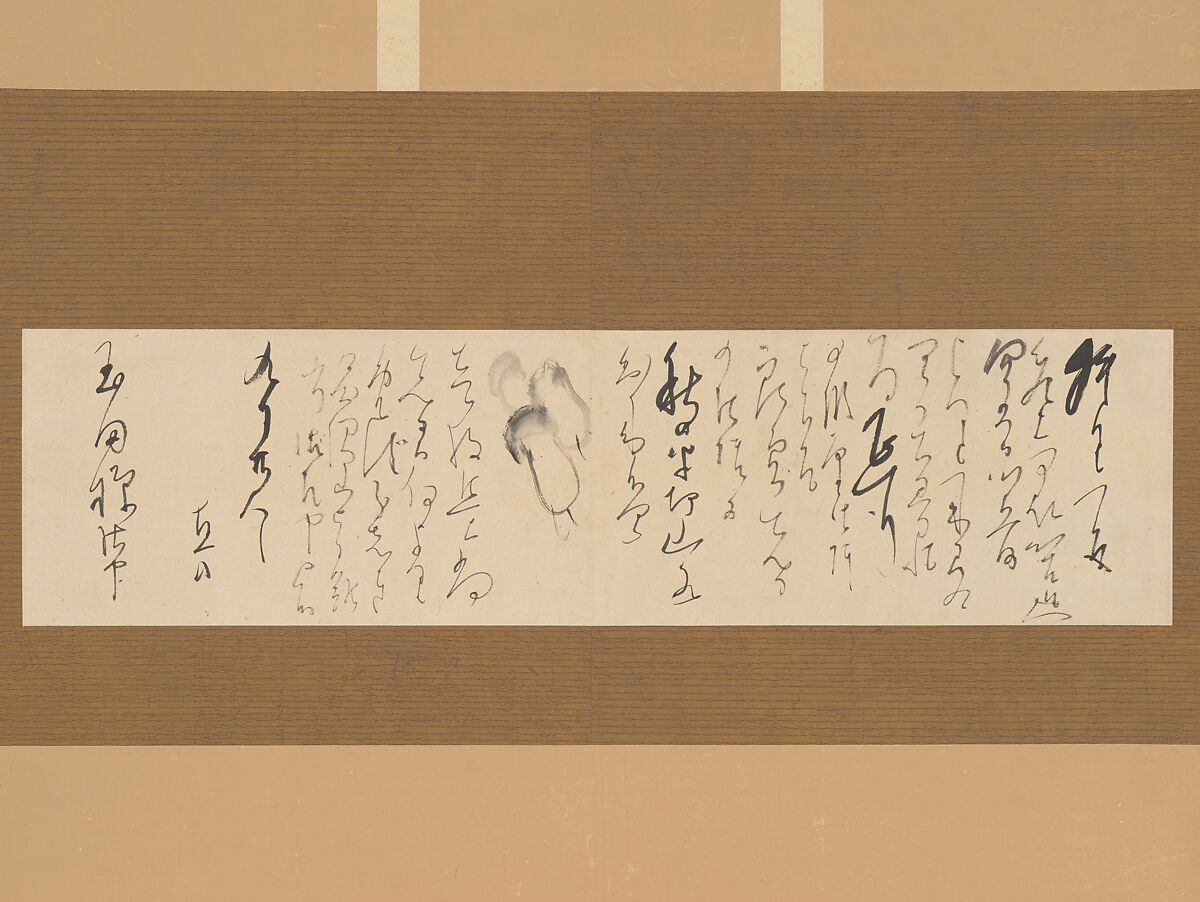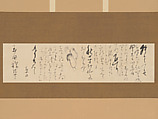 This artwork is meant to be viewed from right to left. Scroll left to view more.