White Clouds and Crimson Trees
Tanomura Chokunyū 田能村直入 Japanese

Not on view
Tanomura Chokunyū, was the student and adopted son of Tanomura Chikuden (1777–1835), a major painter of the Nanga, or literati, school. Although less well known than his adoptive father, Chokunyū was a philanthropist as well as a painter, and is remembered for helping to establish Kyoto's first art school, now known as the Kyoto City University of Arts (Kyoto Shiritsu Geijutsu Daigaku). He himself was a highly skilled painter in the Nanga tradition, specializing in landscapes executed in styles associated with renowned Chinese artists of the past.

Chokunyū provides access to this large landscape in the lower foreground, where a small boat is moored near a small village bustling on a bright autumn day. The composition above is devoted to impenetrable mountain peaks highlighted with ochre, malachite green, and azurite blue. They are dotted with autumnal foliage in red and pink and encircled by swirling white clouds.

The inscription above appears to be a poem by Chokunyū himself that more or less describes the scene in the painting. The author extols the beauty of autumn and the flourishing mountain village, before wondering who might be the lord of this prosperous landChokunyū hints at the answer in his signature, which immediately follows the poem and suggests that the artist prepared this work for a longtime patron.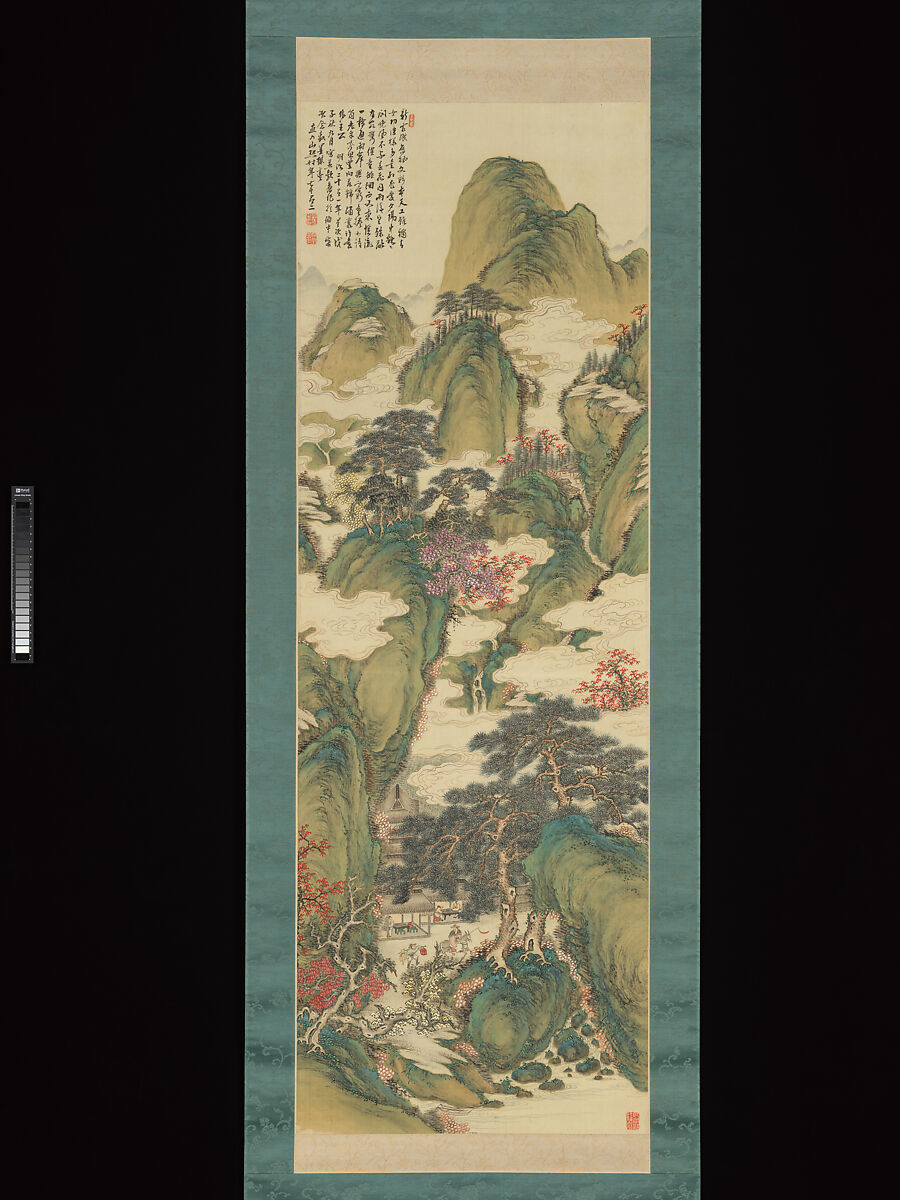 This artwork is meant to be viewed from right to left. Scroll left to view more.