Nicholas Galanin : let them enter dancing and showing their faces = Yéil Ya-Tseen : neil has ya̲xdaxoon
Nicholas Galanin
Publisher Minor Matters Books

Not on view
The title of this monograph of Alaska-based artist Nicholas Galanin (Tlingit, Unangax̂) refers to a Tlingit entrance dance in which the dancer's face is unmasked and visible. The book examines the wide range of multidisciplinary works within the artist's oeuvre, and includes an introduction by Merritt Johnson and a conversation between the artist and Negarra A. Kudumu.


The work featured here is "Things are Looking Native, Native's Looking Whiter" (2012), which juxtaposes a photo of a Hopi woman (originally taken by Edward S. Curtis) with a promotional photo of Princess Leia from the Star Wars franchise—the similarity of the two women's hairstyles is apparent. Galanin's critique against the representation and appropriation of Native culture is multilayered, reclaiming Native-inspired aesthetics that were later used by non-Indigenous people. The piece also embodies the artist's efforts towards "creative sovereignty." "To hold sovereignty in our creativity means we decide when and how to be," Galanin explained to Kudumu in their conversation.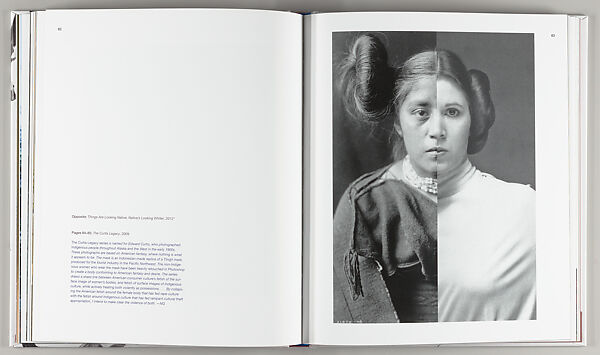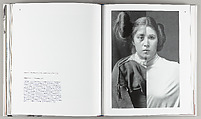 This artwork is meant to be viewed from right to left. Scroll left to view more.