Sketches from a women's labour camp
Esther Lurie Israeli

On View Gallery Watson Library

With notes in Hebrew, Yiddish and English, this volume of black-and-white sketches of a women's labor camp is by Israeli artist Esther Lurie. The figures were drawn from life in the winter of 1944 at the Leibitz camp in Poland. Lurie, originally from Liepaja, Latvia, settled in Palestine in 1934. While visiting her sister in Kovno during the German occupation of Lithuania, she was deported to the Kovno Ghetto, where she was ordered to create portraits of German commanders. She also created realistic sketches of life in the ghetto at the request of the Judenrat (Jewish Council), becoming what she called a living witness—a title she gave to one of her other books held by Watson Library.


Lurie drew everywhere in the ghetto including a pottery workshop where she asked the Jewish potters to prepare large ceramic jars to hide approximately 200 drawings and watercolors. In July 1944, the ghetto was evacuated as the Red Army approached Lithuania. The remaining prisoners were deported to concentration camps and forced labor camps in Germany. Lurie was transferred to Stutthof concentration camp with her hidden works left behind. After the war, some of her drawings were recovered.


Her first book, Jewesses in Slavery, was published the year the war ended in 1945. Her sketches and watercolors documenting the Holocaust were included as part of the testimony in the Adolf Eichmann trial in 1961.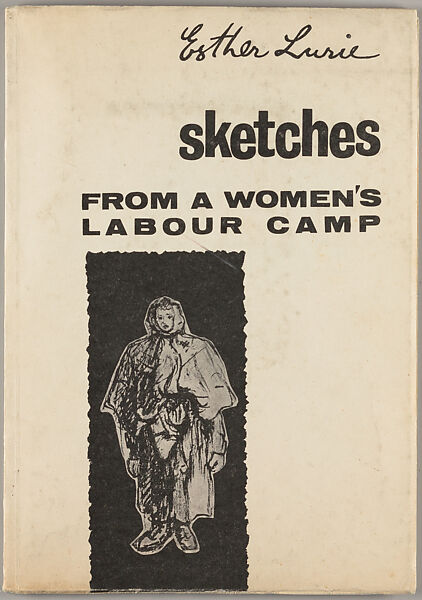 This artwork is meant to be viewed from right to left. Scroll left to view more.