71125, fifty years of silence : Eva Kellner's story
Tana Kellner American

On View Gallery Watson Library

Tana Kellner based this artists' book on her mother Eva Kellner's recollections of life in several concentration camps. It is one of two volumes Kellner created based on her parents' experiences in the concentration camps (the other, B 11226, Fifty Years of Silence: Eugene Kellner's story, is also in Watson Library's collection).


71125 is constructed of a three-dimensional forearm and hand cast directly from Eva's arm, with her Auschwitz identification tattoo clearly visible. Kellner cast her mother's forearm fifty times—once for each copy of this limited edition. The text pages are die cut to fit over the cast. Eva's handwritten Czech was transcribed into English by her daughter and is printed over photographs from concentration camps juxtaposed with happy family photographs of the Kellner family before the war. The original manuscript is reproduced on transparent interleaved pages. The book is housed inside a plain pine box with a slide-off lid evoking a funerary casket.


The title refers to the length of time it took for Kellner's parents to be able to speak about their experiences during the war. Both of Kellner's parents passed away while she worked on the project, thus Kellner considers the books to be part of their legacy.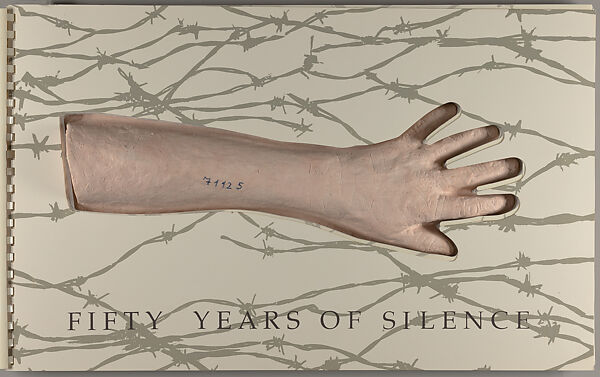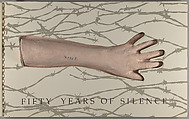 This artwork is meant to be viewed from right to left. Scroll left to view more.