The artists of Terezin
Author Gerald Green American

On View Gallery Watson Library

This essential illustrated text describes the distinctive culture that emerged in Theresienstadt, a concentration camp in Czechoslovakia. The prisoners were allowed to bring forty pounds of goods to the camp with them, and many chose paints, books, and musical instruments. Visual artists, musicians, composers, writers, and children not only documented their plight but also asserted their humanity. Among the many artists' works reproduced in this book are those of Bedřich Fritta, Karel Fleischmann, and Malvína Schálková. The cover features a drawing by Eva Meitner, age 11, titled "Seder."


Prisoners of Theresienstadt were encouraged to practice their crafts when the Nazis realized that the art could be used as propaganda for the camp, purportedly demonstrating to inspectors such as the Red Cross that the camp was a place of rich cultural activity. In actuality, the inmates suffered from starvation and disease.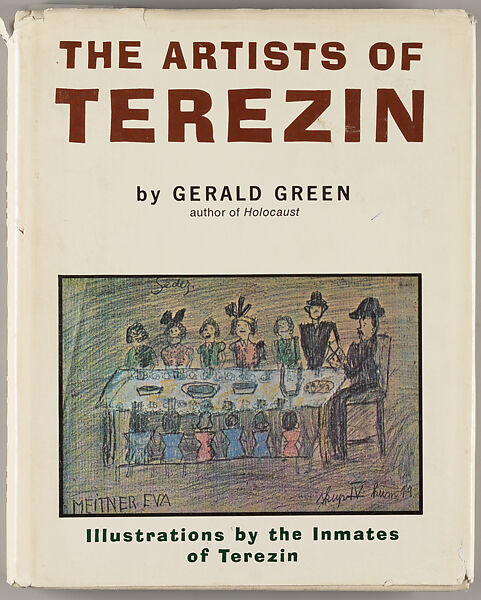 This artwork is meant to be viewed from right to left. Scroll left to view more.