In the valley of slaughter : drawings
Lea Grundig German

On View Gallery Watson Library

Lea Grundig was a politically engaged artist who spoke out against anti-Semitism and advocated for the working class in Germany. She was born into a prosperous Jewish Orthodox family in Dresden in 1927. A painter, engraver, and graphic artist, Grundig was married to the painter Hans Grundig and was an active member of the German Communist Party. Grundig studied at the Dresden College of Arts and Crafts and then at Dresden's Academy of Fine Arts, where Otto Dix was a mentor.


In her pre-war work, she denounces the Nazis in a series titled Jews. In 1933, she was forbidden to exhibit, and in 1939, she was imprisoned in Dresden. Upon emigrating to Palestine in 1940, she was sent to a British internment camp at Atlit. In 1942–43, she created the drawing series for which she is best known, In the Valley of Slaughter. In her words, "It was as if the task had been imposed on me. I was driven to portray this. I was obligated to cry out on behalf of those whose voices had been strangled." The drawings, depicting the horrors of the Holocaust, were published in an album in 1944.


In the late 1940s, when she learned that her husband had survived the death camps, she returned to Germany, leaving a significant number of works in Palestine. In 1949 she received a professorship at the Dresden Fine Arts Academy; in 1961 she became a member of the East German Academy of Culture; and from 1964 to 1970 she served as President of the Visual Artists' Association. In addition to the In the Valley of Slaughter series, Grundig is also known for her landscapes, works inspired by her life on a kibbutz, and political cartoons for the Communist Party of Palestine's newspaper.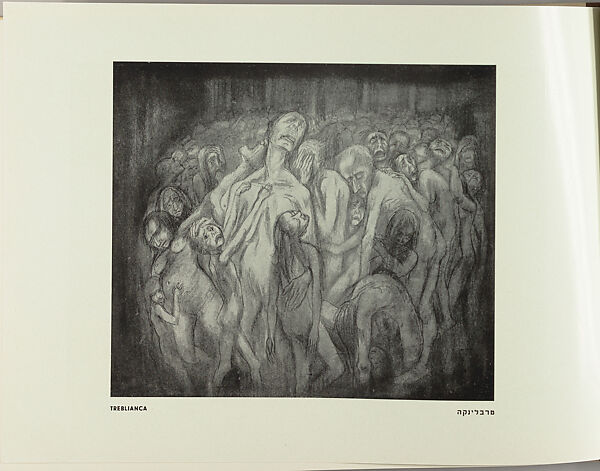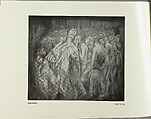 This artwork is meant to be viewed from right to left. Scroll left to view more.