The book of Alfred Kantor : an artist's journal of the Holocaust
Author Alfred Kantor Czech
Publisher Schocken Books

On View Gallery Watson Library

Originally published in 1971, this collection of 127 watercolor sketches and paintings illustrates the horror and brutality Kantor experienced at Terezin, Auschwitz, and Schwarzheide. While some of the paintings were made inside the camps and smuggled out, Kantor destroyed most of his work out of fear of the Nazis discovering them. He recreated many of the illustrations from memory after the war.


Kantor's sketches show the horrors of the camps: desperate searches for food; the grim red glow of flames from the crematorium chimneys in the evening; brutal guards; and the infamous chief physician, Josef Mengele, known as the Angel of Death, with Kantor's caption ''a motion with his stick and the victim 'passing in review' goes to his death." Kantor also illustrated the fake shops, which were among the many ruses set up for a Red Cross visit in 1944 to create the illusion that Jewish people were being treated well under the Third Reich.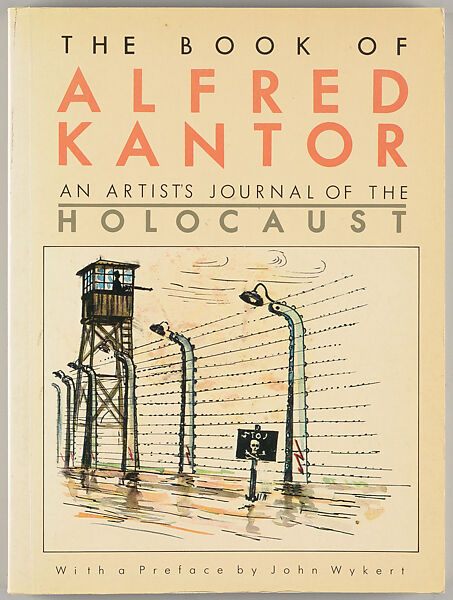 This artwork is meant to be viewed from right to left. Scroll left to view more.