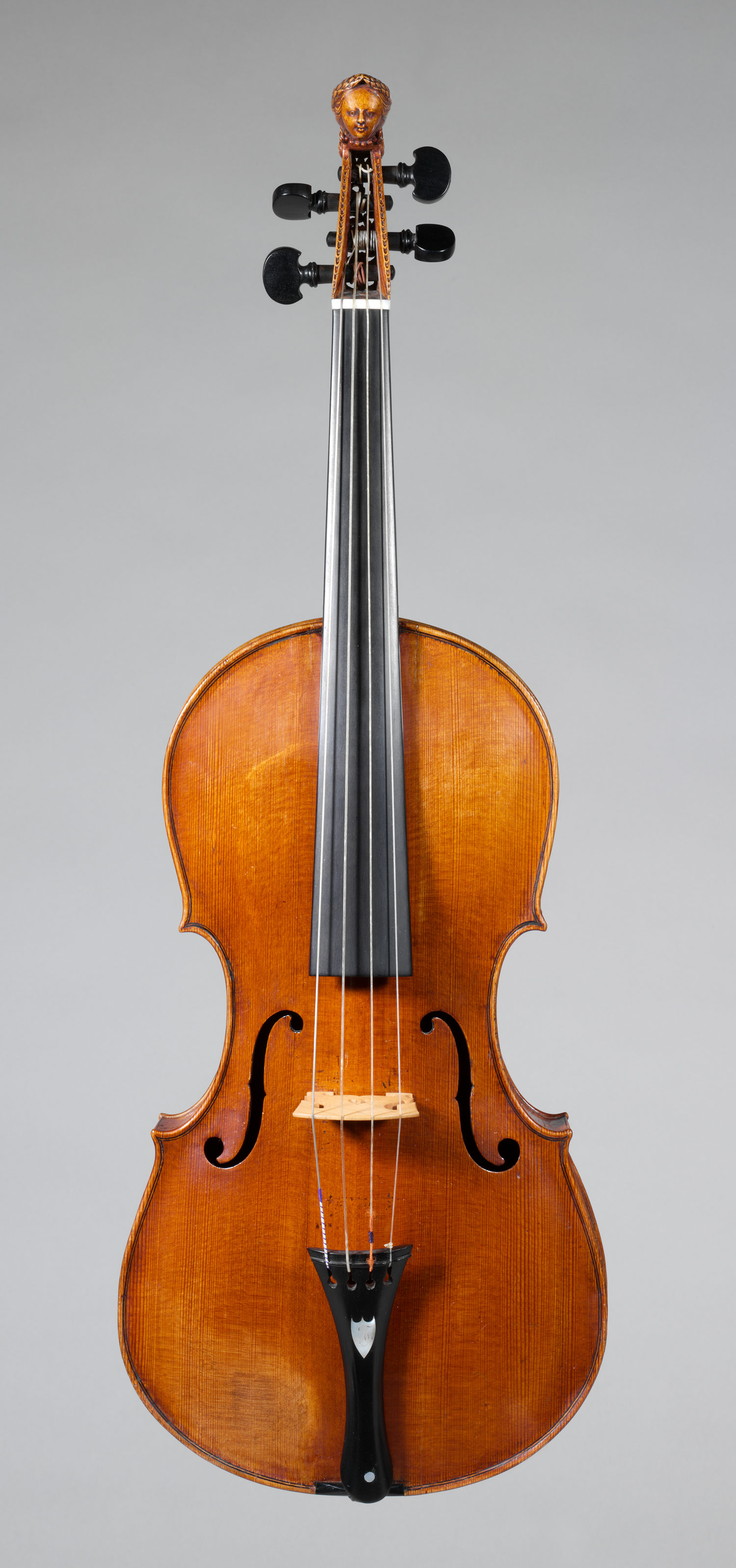 ---
---
Related Multimedia
Nicola Cosimi (fl. ca. 1708), Prelude from Select Preludes & Vollentarys for the Violin. Performed by Jörg-Michael Schwarz and recorded at The Metropolitan Museum of Art in February of 2010.
Violin, ca. 1685
Joachim Tielke (German, 1641–1719)
Wood; L. (body) 14 in. (35.6 cm)
Purchase, Clara Mertens Bequest, in memory of André Mertens, 1992 (1992.333)
Italy was not the only country that produced fine violins. Germany was the birthplace of many fine makers, including Jacob Stainer (1617–1683) and Joachim Tielke, the maker of the instrument shown here. Tielke's Hamburg workshop produced a great variety of instruments (many were richly decorated with ivory, ebony, and tortoiseshell), including lutes, guitars, citterns, and violins. His violins typically have very delicate edgework and corners, pegboxes terminating in human or animal heads, and often bird's eye figured maple backs and sides.
This violin retains its original neck, though it has been angled back and reshaped in conformance with modern playing requirements. The back and sides are of bird's eye maple.
Related