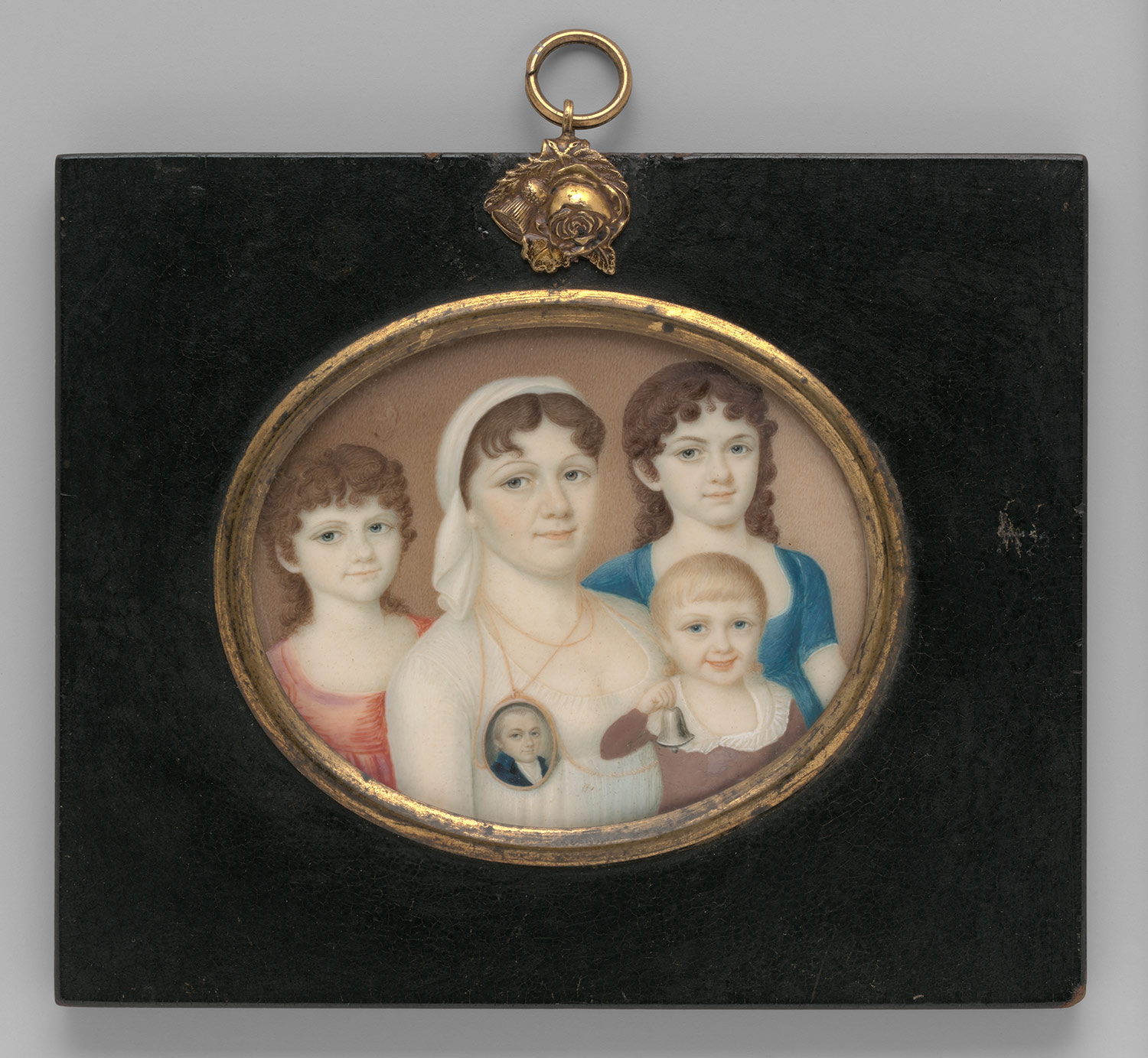 ---
The Artist's Family
Pierre Henri (American, born France, ca. 1760–1822)
Watercolor on ivory; 2 3/4 x 3 3/8 in. (7 x 8.6 cm)
Purchase, Martha J. Fleischman Gift, in memory of Keren–Or Bernbaum, 2000 (2000.25)

Among the most highly skilled of the many French miniaturists in America, the Paris-born Henri arrived in New York in 1788 and placed a notice in the New York Daily Advertiser: "A Miniature Painter Lately arrived from France … draws Likenesses … at the lowest price, and engages the painting to be equal to any in Europe." Between 1789 and 1820, he took commissions in Alexandria and Richmond, Charleston, Philadelphia, New York, Baltimore, and New Orleans, painting portraits "from the size of a small ring to that of the largest locket."
Henri's unusual family portrait had long been known to the Museum through a reproduction in an early twentieth-century genealogical pamphlet about the artist's descendants, and had been singled out as a work that would epitomize his talents for the collection. The features of the subjects are strongly delineated, with large round eyes, slightly curling lips, pale skin tones, and hair rendered in his characteristically decorative hatchwork. The artist has included himself in the composition in a large locket worn by his wife.
Related