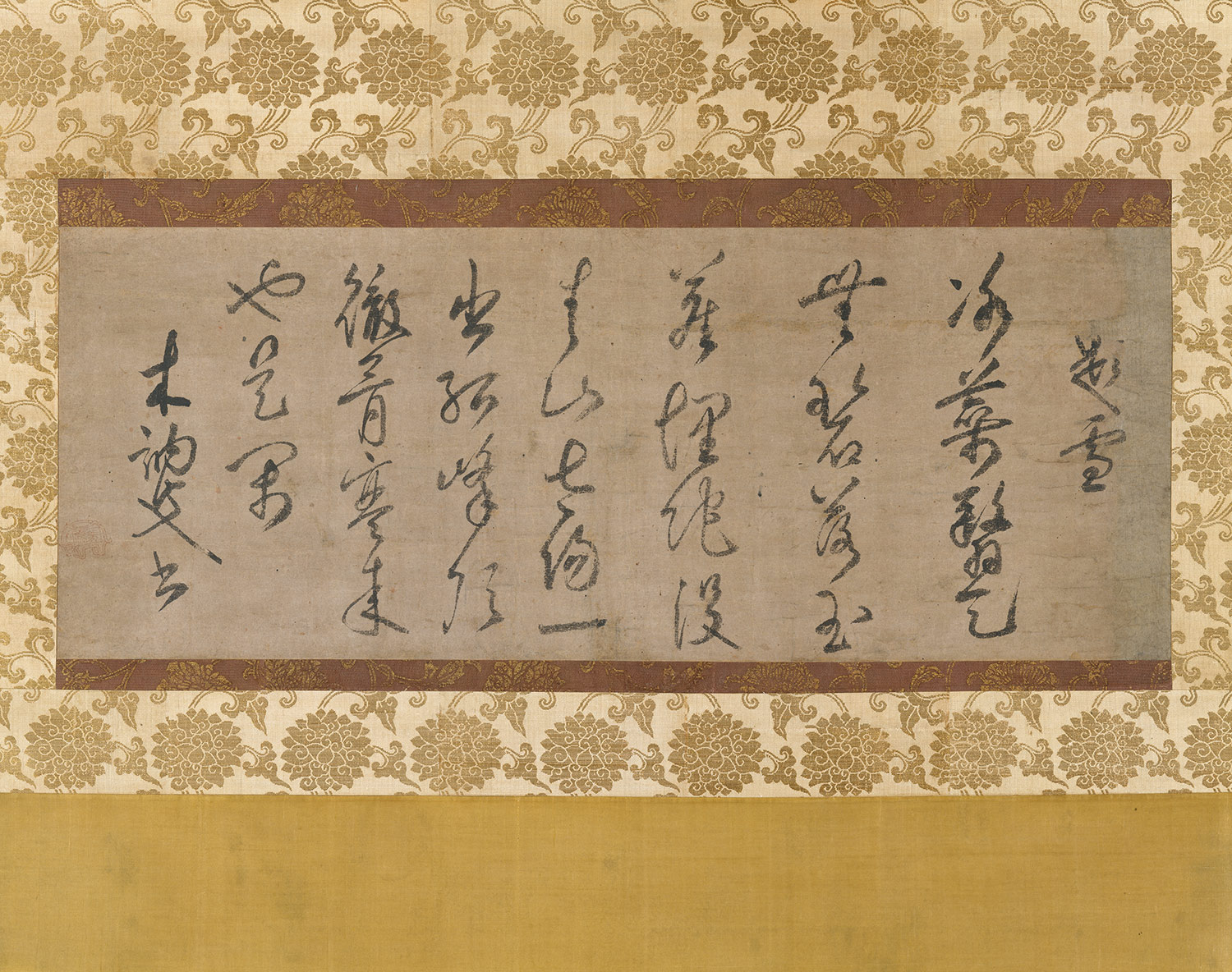 ---
Poem on the Theme of Snow, Nanobokuchō period (1336–92)
Musō Soseki (Japanese, 1275–1351)
Hanging scroll, ink on paper

image 11 3/4 x 32 1/2 in. (29.8 x 82.6 cm)
Gift of Sylvan Barnet and William Burto, in honor of Maxwell K. Hearn, 2011 (2011.534)
From heaven fall icy petals;
In the sky not a spot of blue remains.
A dusting of jade covers the ground
And buries the blue mountains.
The sun rises over the mountain peak.
The chill pierces my bones.
Silence prevails.
—Trans. Edwin Cranston
Musō Soseki, the expert calligrapher of this verse, was one of the most influential Zen priests of the fourteenth century, having trained under the émigré Chinese master Issan Ichinei (Chinese: Yishan Yining, 1247–1317). He received the special imperial designation National Master Musō. As a rule Musō's calligraphic works are executed in an elegant cursive script, reflecting the influence of his Chinese master. The highly stylized characters in this piece suggest that Musō had carefully studied classical examples.
Related