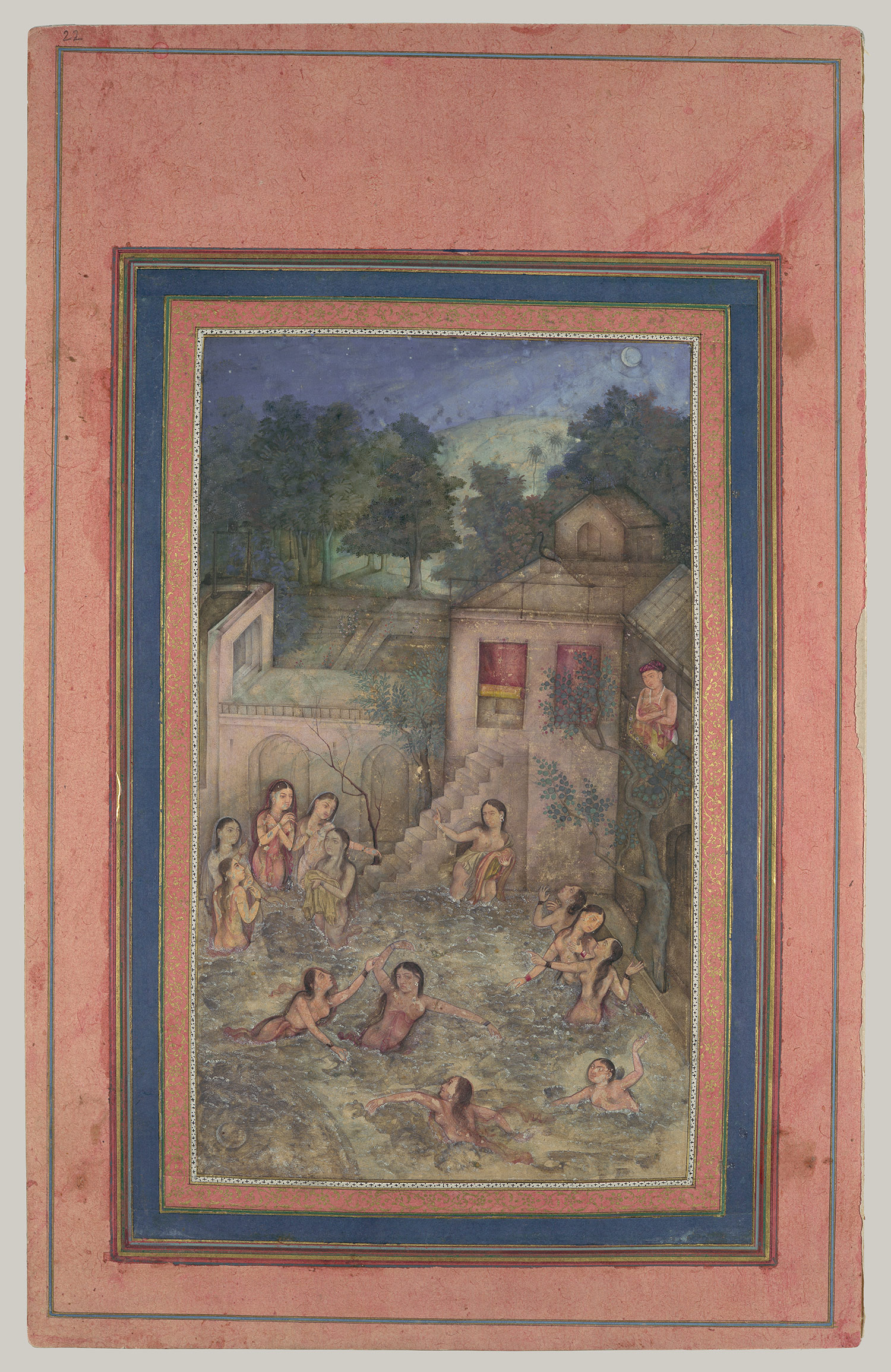 ---
Women Bathing by Moonlight: Folio from the Davis Album, 18th century
India
Ink, opaque watercolor, and gold on paper; H. 13 1/8 in. (33.3 cm), W. 8 1/4 in. (21 cm)
Theodore M. Davis Collection, Bequest of Theodore M. Davis, 1915 (30.95.174.23) Stories about the hammam and bathing were popular in the Islamic world. The tales often involved a male spectator stumbling upon women at their bath. In the folio here, a group of women bath by moonlight while a man gazes at them from above. Perhaps the most popular story involving bathing is that of the Sasanian emperor Khusrau and the princess Shirin. The fated pair fell in love at first sight when Khusrau happened upon Shirin at her bath.
Related