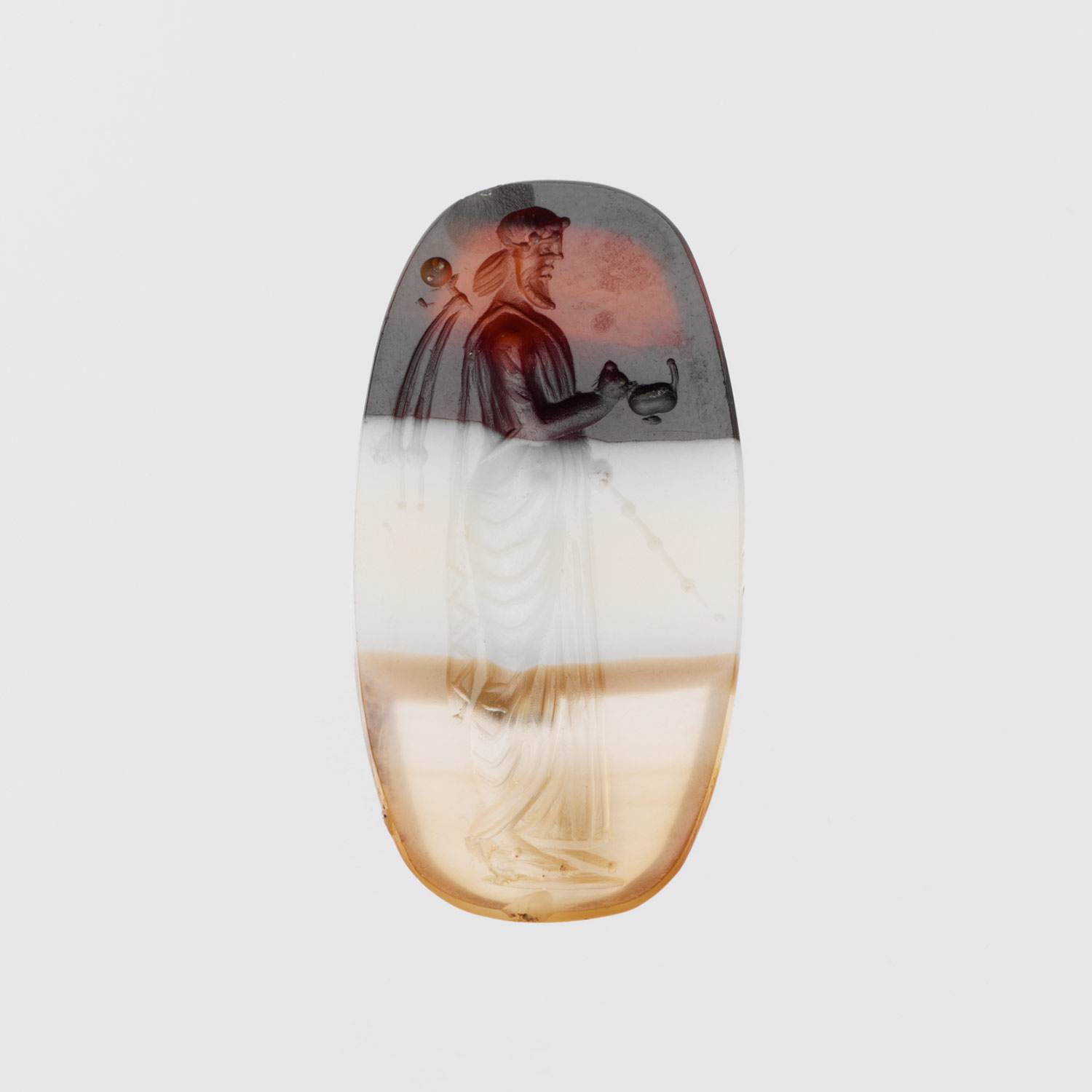 ---
Intaglio with Dionysos holding the thyrsos and a cup, late 4th–3rd century

b.c.


Greek, Hellenistic
Banded agate; 1/2 x 1/8 x 7/8 in. (1.3 x 0.4 x 2.3 cm)
Gift of John Taylor Johnston, 1881 (81.6.9)
This fine gem represents an archaizing image of Dionysos. The god is standing in profile, wearing characteristic attire: a long chiton (tunic) and a himation (cloak). He is holding in his left hand a drinking cup (kantharos) by its handle while in his right he carries the thyrsos (fennel stalk), one of Dionysos' traditional attributes.
The image is carved on a banded agate of three colors. Agate is a variegated variety of quartz, one of the most common typologies among the semi-precious stones used by ancient gem carvers. Agate is formed of various deposited layers, which can be either similar or different in color and transparency. When the stone is cut transversely, as in this case, the layers appear in bands and the stone is known as banded agate.
Beginning in the eighteenth century, this gem, which was once part of the famous cabinet of the collector Paul von Praun (1548–1616) from Nuremberg, became widely known among scholars and collectors through impressions and printed images.
Related