Worsham-Rockefeller Dressing Room
New York City, 1881–82
Alice Cooney Frelinghuysen, Anthony W. and Lulu C. Wang Curator of American Decorative Arts; Nicholas Vincent, Research Associate; and Moira Gallagher, Research Associate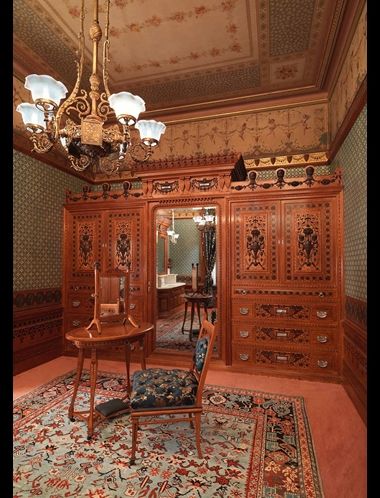 The Worsham-Rockefeller Dressing Room, installed in Gallery 742, is among the most elaborate and best-preserved interiors from late 19th-century New York City. It comes from the West 54th Street home of Arabella Worsham (ca. 1850–1924), mistress of railroad magnate Collis P. Huntington (1821–1900). Worsham commissioned George A. Schastey & Co., one of the preeminent New York cabinetmaking firms, to decorate the interiors of the house around 1881–82. Two years later, she married the recently widowed Huntington and sold the property, fully furnished, to John D. Rockefeller, who made few changes during his ownership of more than fifty years.
Image: The Worsham-Rockefeller Dressing Room
---
Keep Learning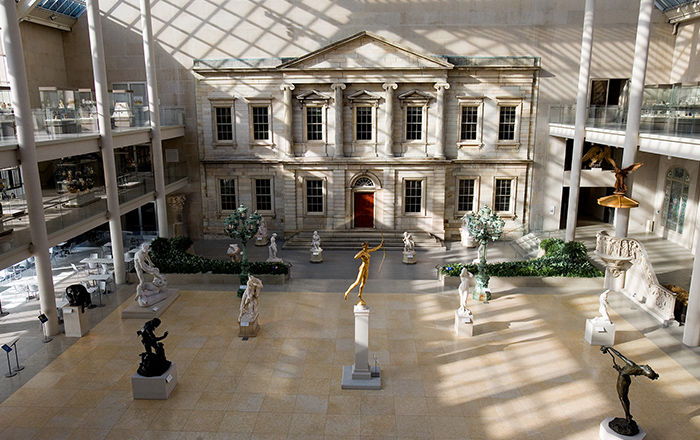 Ever since its establishment in 1870 the Museum has acquired important examples of American Art. A separate "American Wing" building to display the domestic arts of the 17th to early 19th centuries opened in 1924; paintings galleries and an enclosed sculpture court were added in 1980.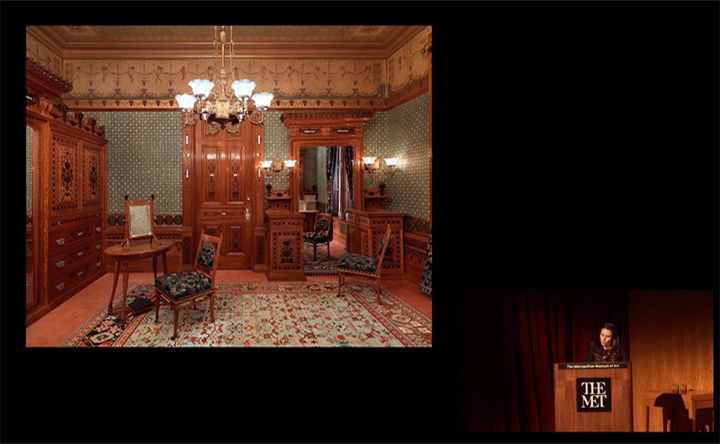 American Wing Research Assistant, Moira Gallagher, discusses Gilded Age cabinetmaker and decorator George A. Schastey. Learn more about this previously unknown master craftsman, now recognized as one of the great artisans of his age.
---