Hand Clutching an Olive Branch
New Kingdom, Amarna Period
Not on view
In this fragment only the beautifully carved left hand of Akhenaten remains, holding a heavily laden branch of olives that appears to be caressed by the hands of the sun's rays. The entire scene would have shown the king standing directly beneath the sun disk, facing what appears to be the olive tree from which he may have cut the branch. The upper boughs of the tree are to the right along the lower edge of the block. The text in the upper right has been intentionally destroyed, leaving only a few traces of the hieroglyphs.

This relief is currently on long-term loan to the Ägyptisches Museum und Papyrussammlung in Berlin in exchange for two heads in plaster that were excavated at Amarna. These heads are on display in the Museum's Amarna gallery (gallery 17, Egyptian art).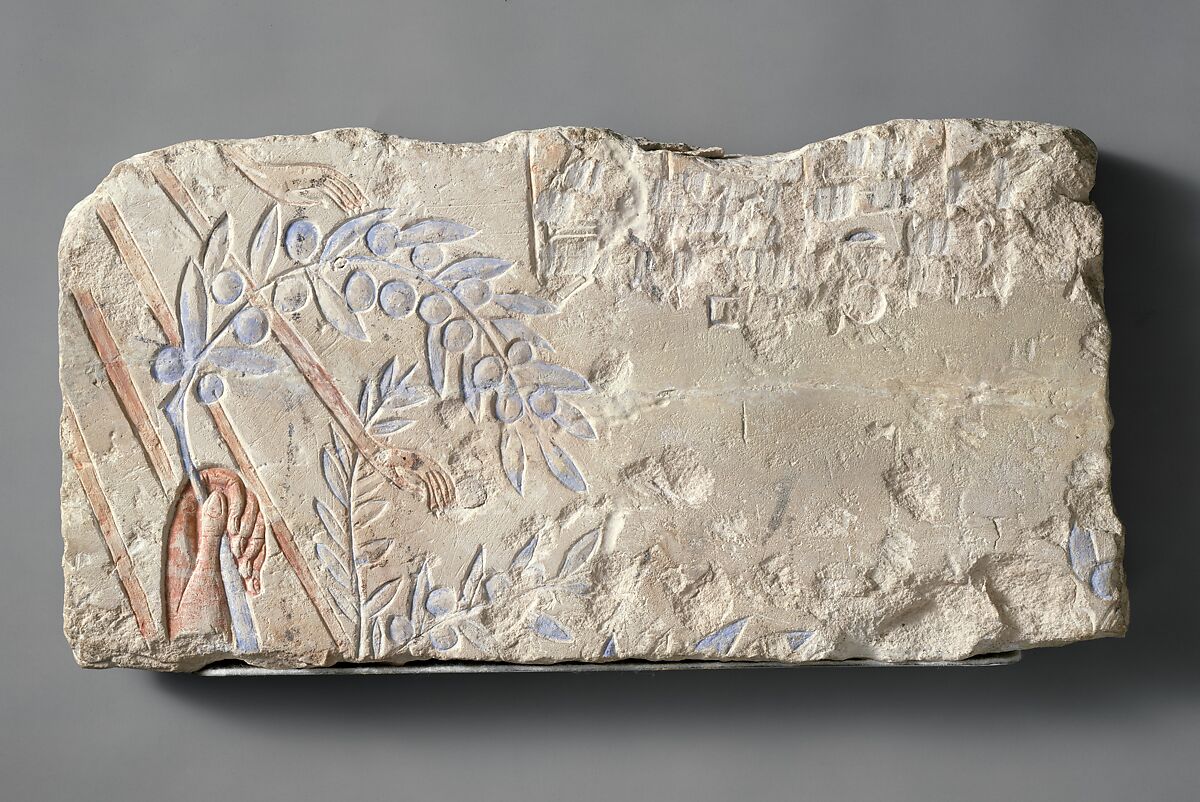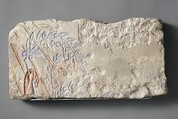 This artwork is meant to be viewed from right to left. Scroll left to view more.