Shooting the Rapids, Saguenay River
Winslow Homer American

On view at The Met Fifth Avenue in Gallery 767
Homer often enjoyed fishing trips in the wilderness of Quebec with his brother Charles. He based this unfinished painting on watercolors created during their last visit to Canada in 1902. Family tradition suggests that it records a perilous canoe journey down the Saguenay River and that Charles is the frightened passenger holding on to the gunwales. Homer only sketchily blocked in details such as the paddles, the foam above a concealed rock in the riverbed, and the guide's facial features, marking his intended revisions in chalk. The artist's family believed that he considered the painting complete in its essentials, and donated it to the Museum after his death.
#4373. Winslow Homer: Crosscurrents. Shooting the Rapids, Saguenay River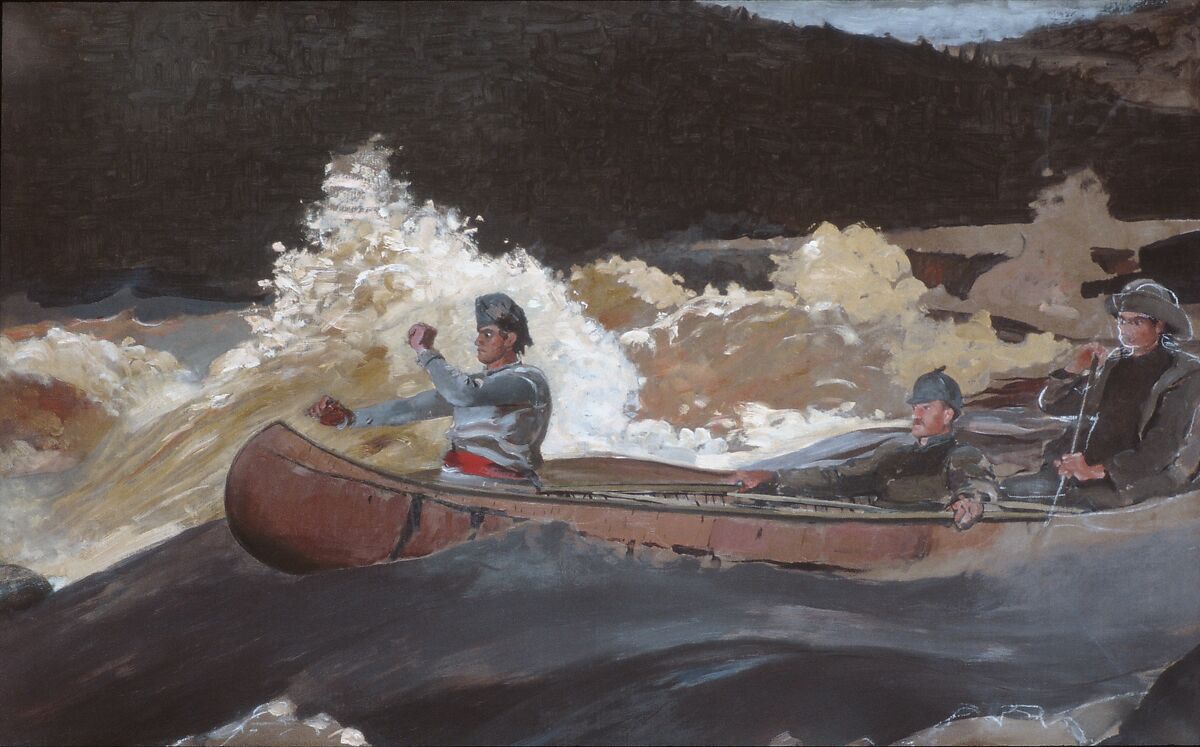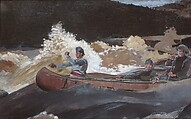 This artwork is meant to be viewed from right to left. Scroll left to view more.