Apple-blossom textile
Designer Associated Artists American
Manufactured by Cheney Brothers American

Not on view
This warp-printed "shadow silk" pattern, likely from late in Candace Wheeler's career, depicts apple blossoms over a background of stripes. The regularity of the blue and white stripes is unusual for Associated Artists, who often used meandering patterns to disguise the repetitive nature of mechanical printing. The more static pattern is counteracted by the variegated edges of the stripes which introduce an element of movement. The combination of stripes and florals is reminiscent of 18th-century French block-printed cottons, possibly a conscious reference to French origins of Wheeler's method of creating shadow silks, as well as Wheeler's interest in historical European styles of ornament later in her career.

To make these fabrics a special warp-printing technique was employed: the warp (the vertical threads) was preprinted with the pattern beforehand, and when the solid-colored horizontal weft threads were woven in, the designs naturally fell slightly out of alignment.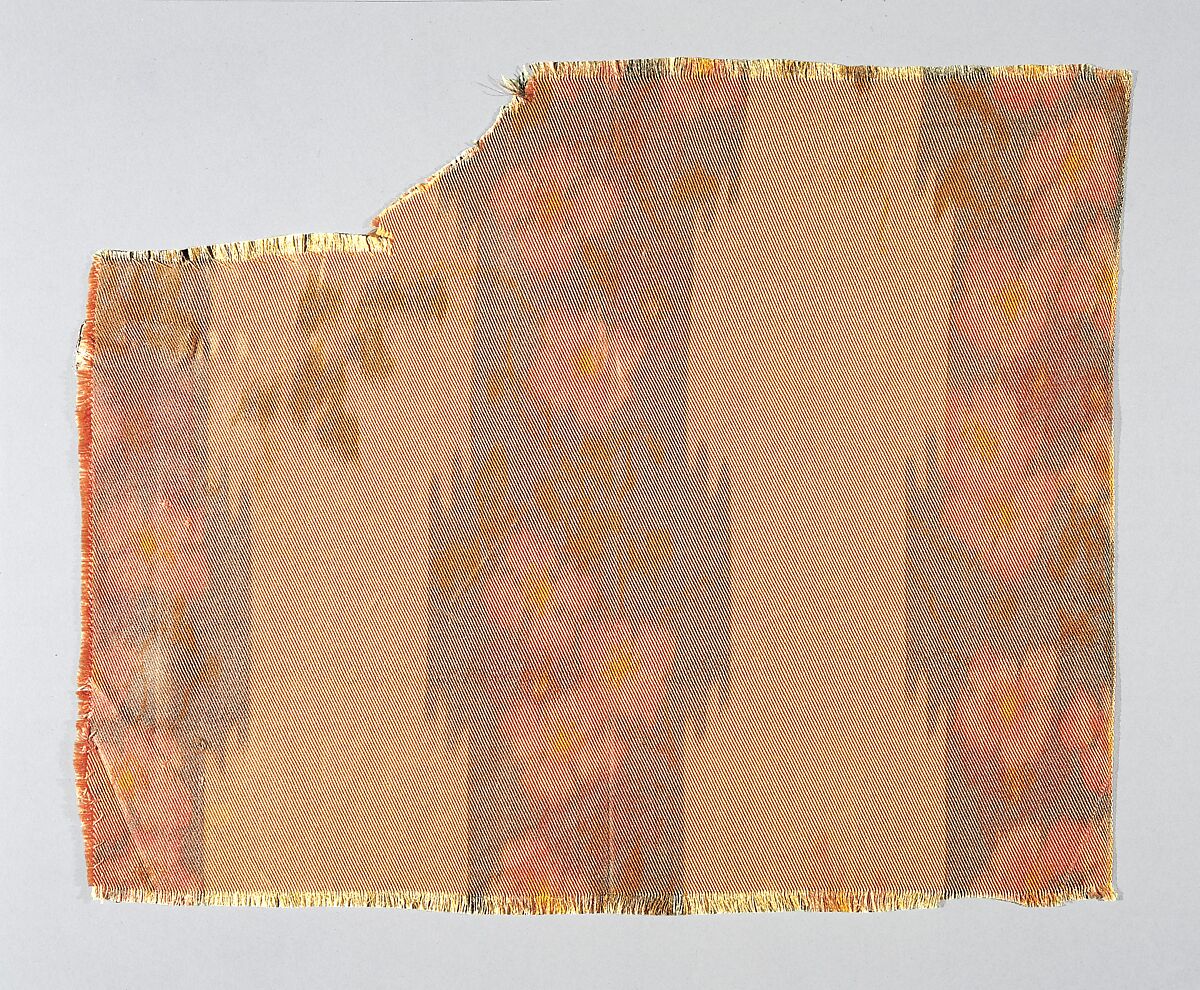 This artwork is meant to be viewed from right to left. Scroll left to view more.