Portrait of Napoleon I
On view at The Met Fifth Avenue in Gallery 553
Jacques-Louis David was First Painter to the emperor, but Napoleon did not like the official coronation portrait that David painted during the autumn and winter of 1805. Instead, he preferred a portrait that François Gérard had prepared in 1805 for the Ministry of Foreign Affairs. It shows Napoleon in the Throne Room of the Tuileries Palace, the seat of the empire. The emperor commissioned a number of repetitions to give to prominent officials, such as his grand-chamberlain, the duc de Tallyrand, and to his numerous brothers and sisters, whom he had installed on thrones throughout western Europe. It is no longer certain which of the many versions of Gérard's portrait was the first, although it may be the canvas now at the Château de Versailles.

In 1808, Napoleon ordered the imperial tapestry works to execute a woven copy of his favorite portrait, thereby aligning himself with the royal tradition of tapestry patronage that extends back to the Middle Ages. A painted replica could have been produced quickly and with little expense, but tapestry was much more time-consuming and costly, and therefore considerably more precious. Eight weavers worked for three full years to make this tour de force. It was presented to the arch-chancellor of the empire, Jean-Jacques Régis de Cambacérès, four days after it was completed on March 7, 1811.

In their depictions of Napoleon in his imperial robes, David and Ingres both strove to create novel imagery consonant with the new regime. However, the portraits that found favor with the court were those, such as this, that relied upon familiar conventions that had been used to portray French kings since Louis XIV.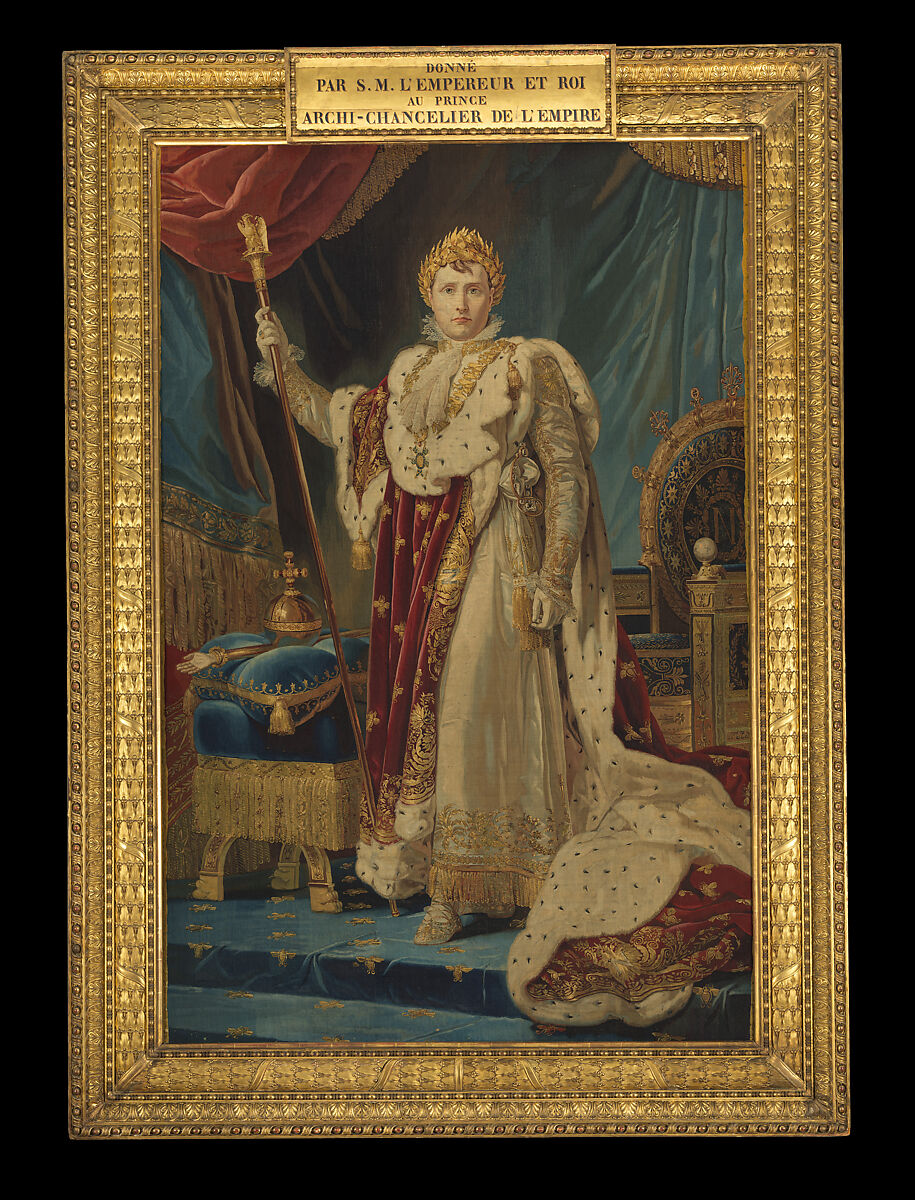 This artwork is meant to be viewed from right to left. Scroll left to view more.