Étagère
Not on view
The étagère, also called a whatnot, became a popular form of furniture in the nineteenth century. The variety of shelves provided extra space for the display of the accumulation of knickknacks that was typical of English middle-class decorating. The undulating silhouette and cabriole legs of this étagère are characteristic of the Rococo Revival style. The black painted and mother-of-pearl decorated surface imitates Japanese lacquer that was mounted into French royal furniture in the eighteenth century.

The technique for making papier-mâché was first developed in India and in other parts of Asia. The process for making papier-mâché furniture was achieved either by pasting multiple sheets of paper over shaped cores, or by pressing paper pulp between dies or matrices to form a variety of shapes. Once dried, the resulting material could be carved and polished like wood. Considered a raw material, papier-mâché was intended to be japanned and inlaid or applied with mother-of-pearl, glass, and stones.

The earliest reference to the material in England is made by the physicist Robert Boyle in his essay "Of Men's Ignorance of the Uses of Natural Things" (1671), which indicated that papier-mâché was most suitable for picture frames and "divers pieces of embossed work and other curious movables." By the mid-eighteenth century, papier-mâché began to be used with more frequency but by the 1840s, fourteen patents, a surprisingly highnumber, for papier-mâché processes were taken out. Unfortunately, the early success of papier-mâché furniture led to the debasement of its quality and decoration, and eventually to its decline.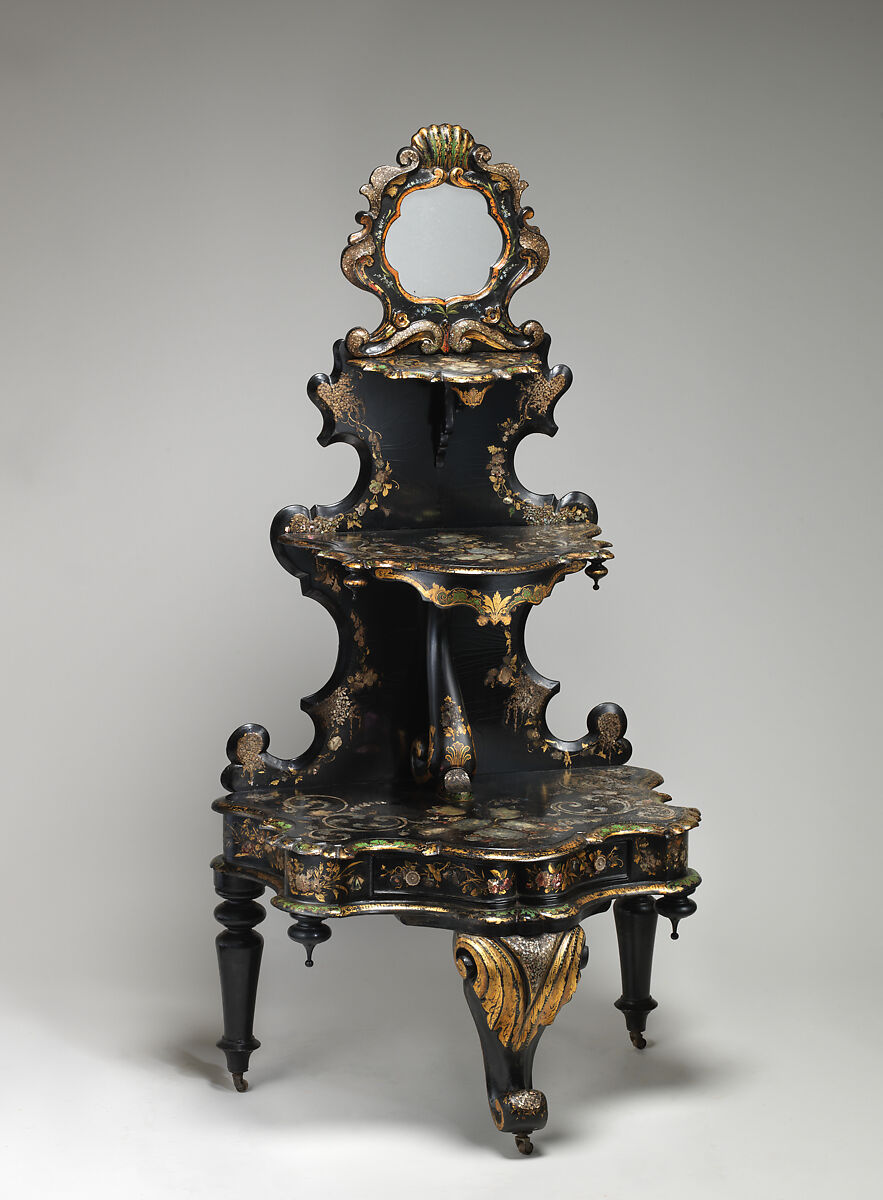 This artwork is meant to be viewed from right to left. Scroll left to view more.