Rothschild lamp
Andrea Briosco, called Riccio Italian

On view at The Met Fifth Avenue in Gallery 536
Riccio, the artistic voice of the High Renaissance in Padua, specialized in bronze. In the course of composing the monument that was his masterwork, the Paschal Candlestick of 1507–16 in the Basilica of Sant'Antonio, he brought superlative technique and a familiarity with classical motifs to a host of bronze statuettes and decorative utensils. This lamp, cast by the lost-wax method, takes the shape of an ancient galleon whose decoration combines imagery from land and sea. Riccio rotated his wax model on a stock, using a wooden tool to bestow deft, delicate touches to the arrangement of arcs responding to arcs that occupies space so commandingly. The metal shows few signs of tooling after the casting. The two tapered friezes on either side display children sporting with rams, and a large bearded mask terminates the lid above the vessel's stern.

Known as the "Rothschild lamp," this is probably the latest of three surviving lamps by Riccio, preceded by the "Cadogan lamp" in the V&A in London and the "Morgan lamp" in the Frick Collection in New York. The Museum's lamp, retaining its lid and legs, is the most complete. It was perhaps conceived as a gift to one of Riccio's erudite Paduan patrons.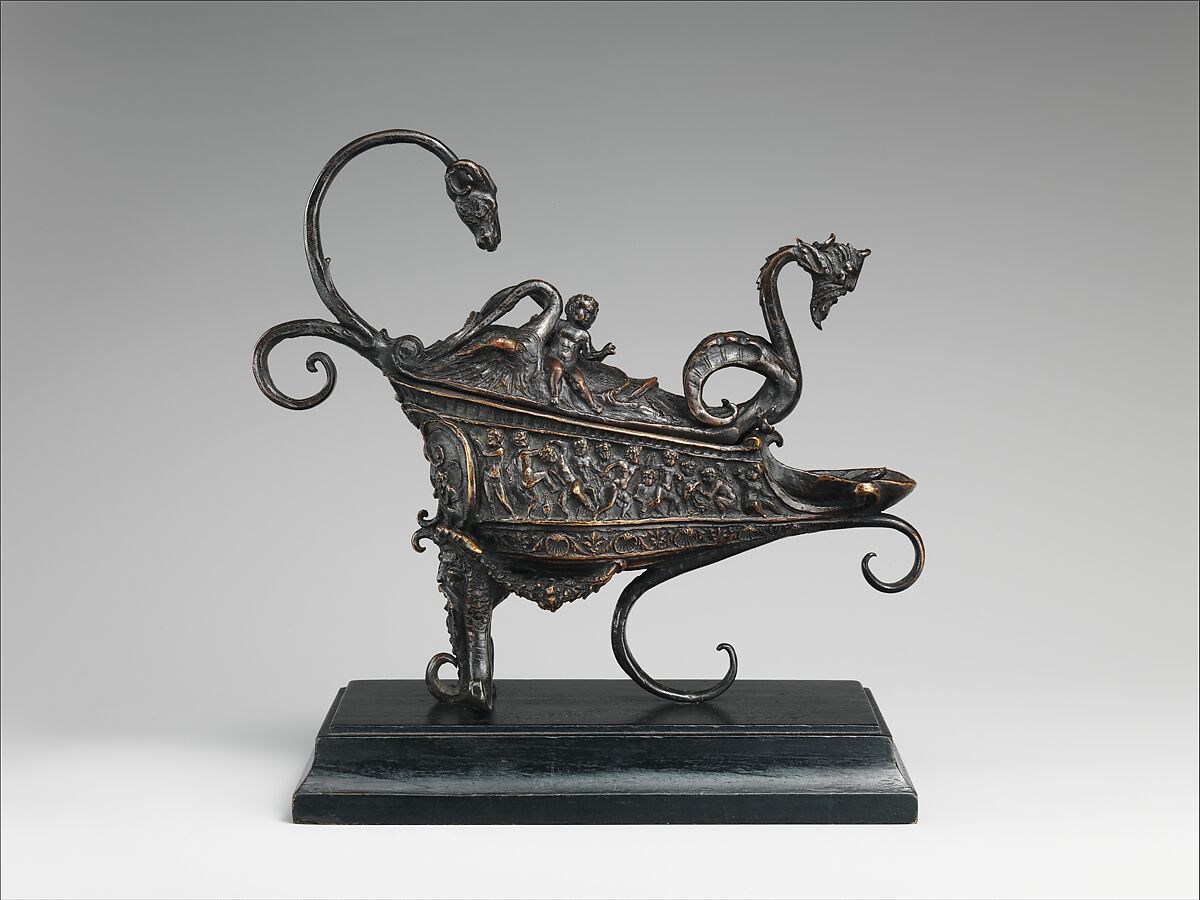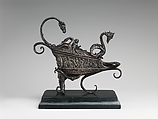 This artwork is meant to be viewed from right to left. Scroll left to view more.