Marble statuette of young Dionysos
On view at The Met Fifth Avenue in Gallery 162
Adaptation of a Greek statue type of the late 4th century B.C.

The god is nude except for the nebris (fawn skin) worn diagonally at his right shoulder. Long locks of hair are falling onto the shoulders and back. There are remains of a support on the left flank, while traces of red paint are still visible between the locks of hair in front.
The statuette belongs to a series of Roman eclectic sculptures that refer back to a late classical Greek type. The s-curve and slight twist of the torso to the right for example are direct quotes of works by Praxiteles. The young Dionysos became quite popular during the reign of Hadrian in the second century A.D. Most probably the statuette was a decorative piece, although a votive context should also be considered.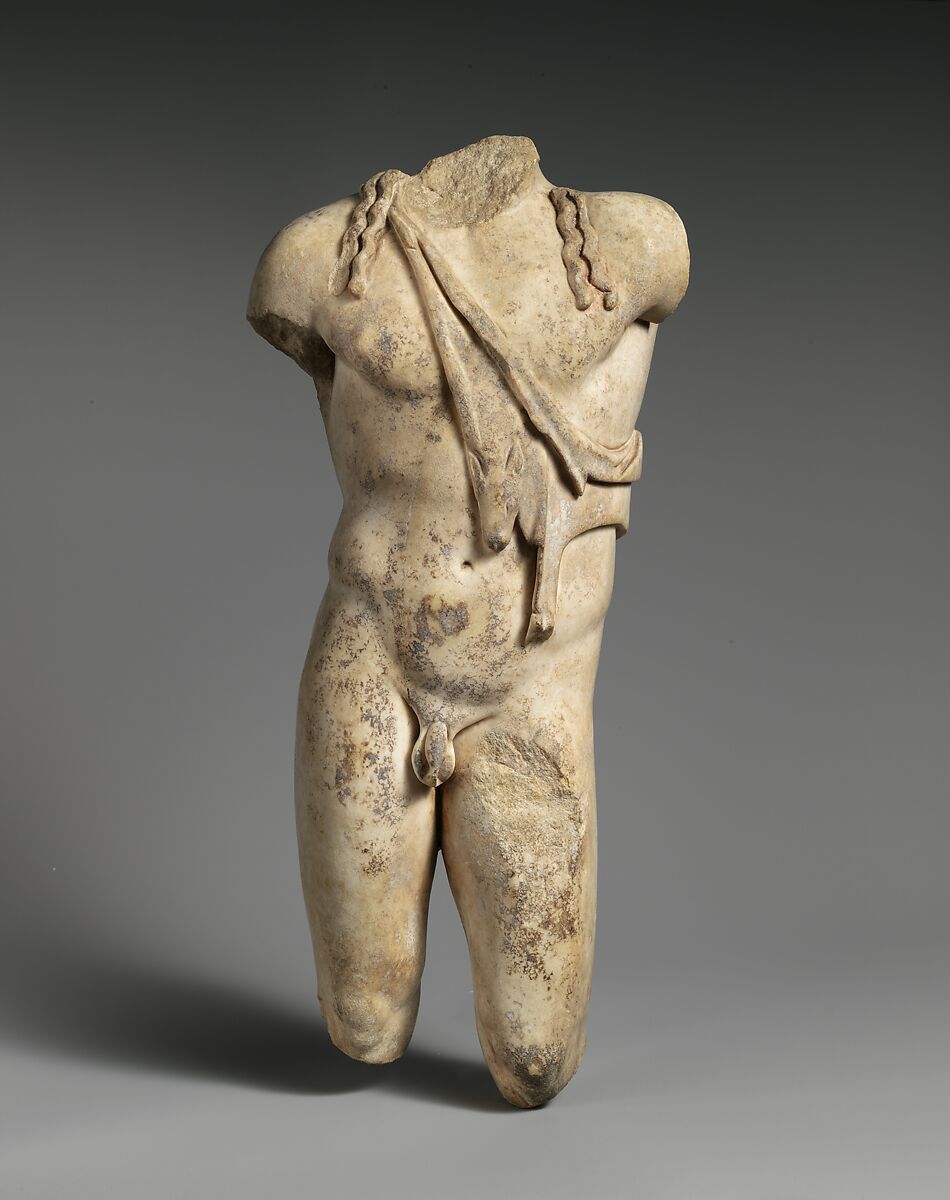 This artwork is meant to be viewed from right to left. Scroll left to view more.