Headdress: Janus
Not on view
This dramatic headdress is more severe, geometric, and linear than most familiar Yoruba sculptures. With extraordinary mastery of a single block of wood, the sculptor has created an expressive work built entirely out of pure geometric shapes. The face is a disk, the nose a triangle, the cap a hemisphere, and the lips two bars, but the whole is a human face of great beauty. Overlying that face playfully and mysteriously is the long-nosed face of a horned animal that reuses elements of the larger face in a double entendre.
Ijebu water-spirit masks such as this example are used in performances that are part of a festival known as Agbo. This mask's two hornlike projections are braids that recall coiffures worn by Ijebu priests, queens, and elders. It was apparently worn by a performer, whose body was concealed by a costume attached around the top of the wooden cap, hiding it completely.

Diverse masks refer to the spirit entities that are perceived to inhabit coastal lagoons. Ijebu's ports have historically served as sources of commercial prosperity and cultural exchange. Inspiration for this Ijebu art form has come from the masquerades of neighboring Ijo peoples, a powerful cultural influence. Though several similar headdresses are known, their use remains obscure.
#993. Kids: Headdress: Janus, Part 1
Playlist

993. Kids: Headdress: Janus, Part 1

994. Kids: Headdress: Janus, Part 2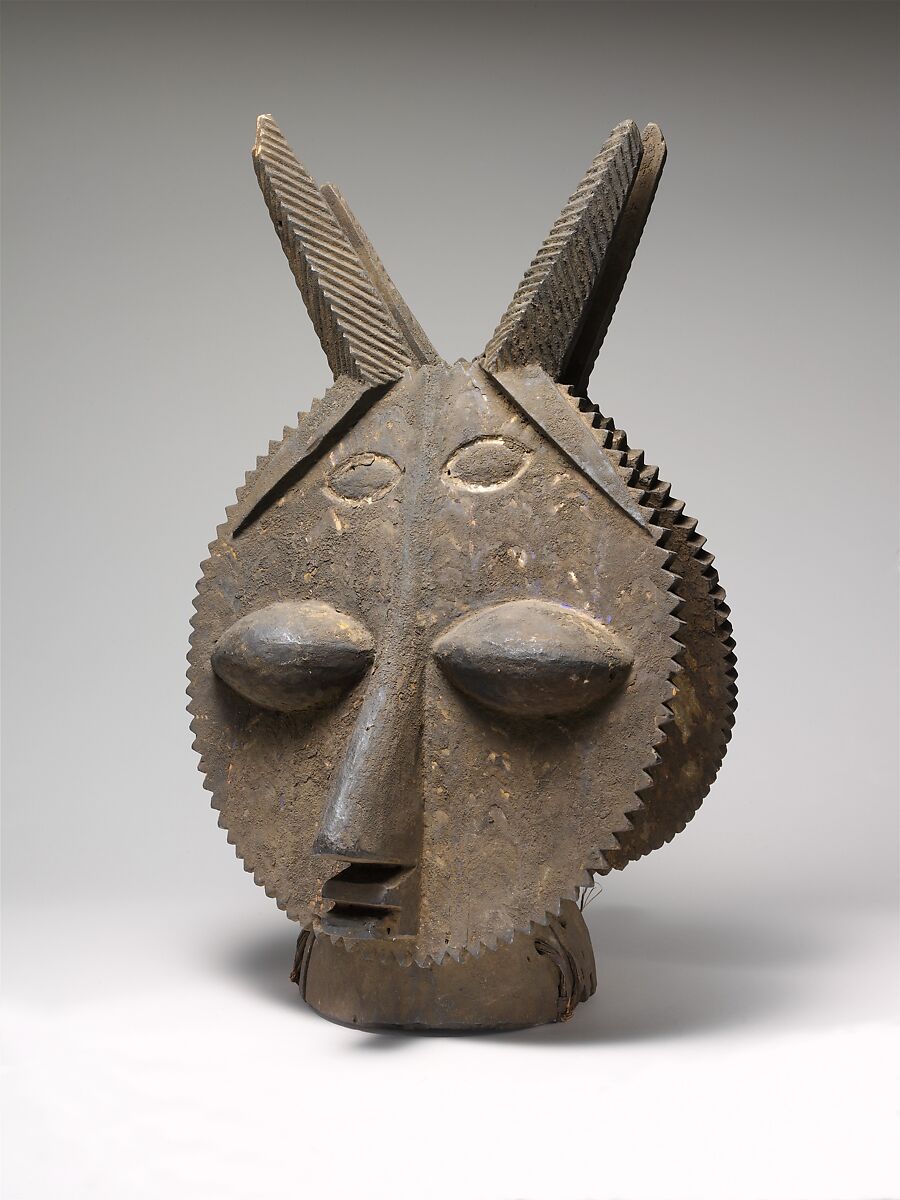 This artwork is meant to be viewed from right to left. Scroll left to view more.