Crocodile whistle and rattle
Not on view

Common inhabitants of swamps and lagoons, crocodiles held key roles in Maya cosmology. The earth was equated with the back of a crocodile emerging from water, while the sky was embodied by another creature that combined crocodile and deer attributes. Painted in luxurious Maya blue, this crocodile doubles as a whistle, blown through the right hind leg, and a rattle, with clay pellets inside the front half of the modeled figure.

Silbato y sonaja de cocodrilo
México
700-800 d. C.
Cerámica, pigmento

Habitantes comunes de lagunas y pantanos, los cocodrilos desempeñaron un papel preponderante en la cosmología maya. La tierra se equiparaba con el lomo de un cocodrilo que salía del agua y el cielo era personificado por otra criatura que combinaba atributos de cocodrilo y venado. Pintado con el lujoso azul maya, este objeto tiene dos funciones: silbato cuando se sopla por la pata trasera derecha, y sonaja al agitarlo, pues la mitad frontal del cuerpo contiene bolitas de arcilla.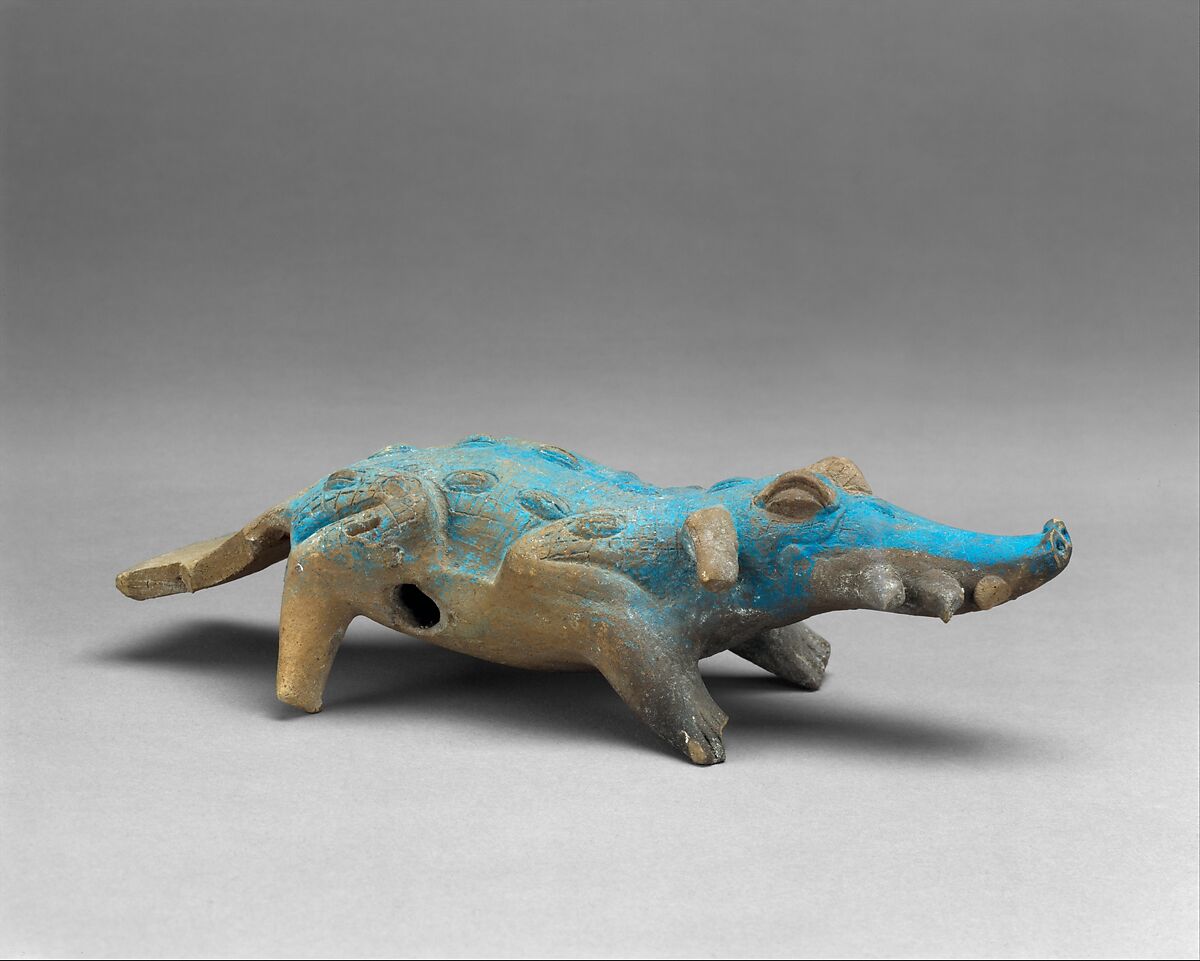 This artwork is meant to be viewed from right to left. Scroll left to view more.