Rainforest Shield
Not on view
Vibrantly patterned rainforest shields were made by the Yidinj people and neighboring clans from the region around Cairns in northeast Queensland. The shields were used in both combat and ceremony and were only carried by men, who would receive a shield following the completion of their initiation rites that marked the transition into adulthood.
Rainforest shields often exhibit a distinctive kidney shape, a result of the curved structures of the native fig tree buttress roots from which they are carved. However, the current example is largely symmetrical. It features a central boss on the front of the shield that was designed to increase the strength of the piece. This shield also features a painted birdlike figure to the right of the central boss. Figurative designs are uncommon in Rainforest shields and the meaning of this motif is unknown. A handle on the bark of the work has been created by carving out the negative space underneath it. The shields were typically painted by two initiated men who worked simultaneously on the design, one starting at each end. While the designs appear abstract, they are based on hereditary knowledge of clan designs that refer to people, animals and Country. Thus, despite the hands of two artists being present on a single shield, there is a strong visual cohesion across the work.
Today rainforest shields and their designs are a source of inspiration for several contemporary Aboriginal artists from the rainforest region including Michael Anning and Paul Bong.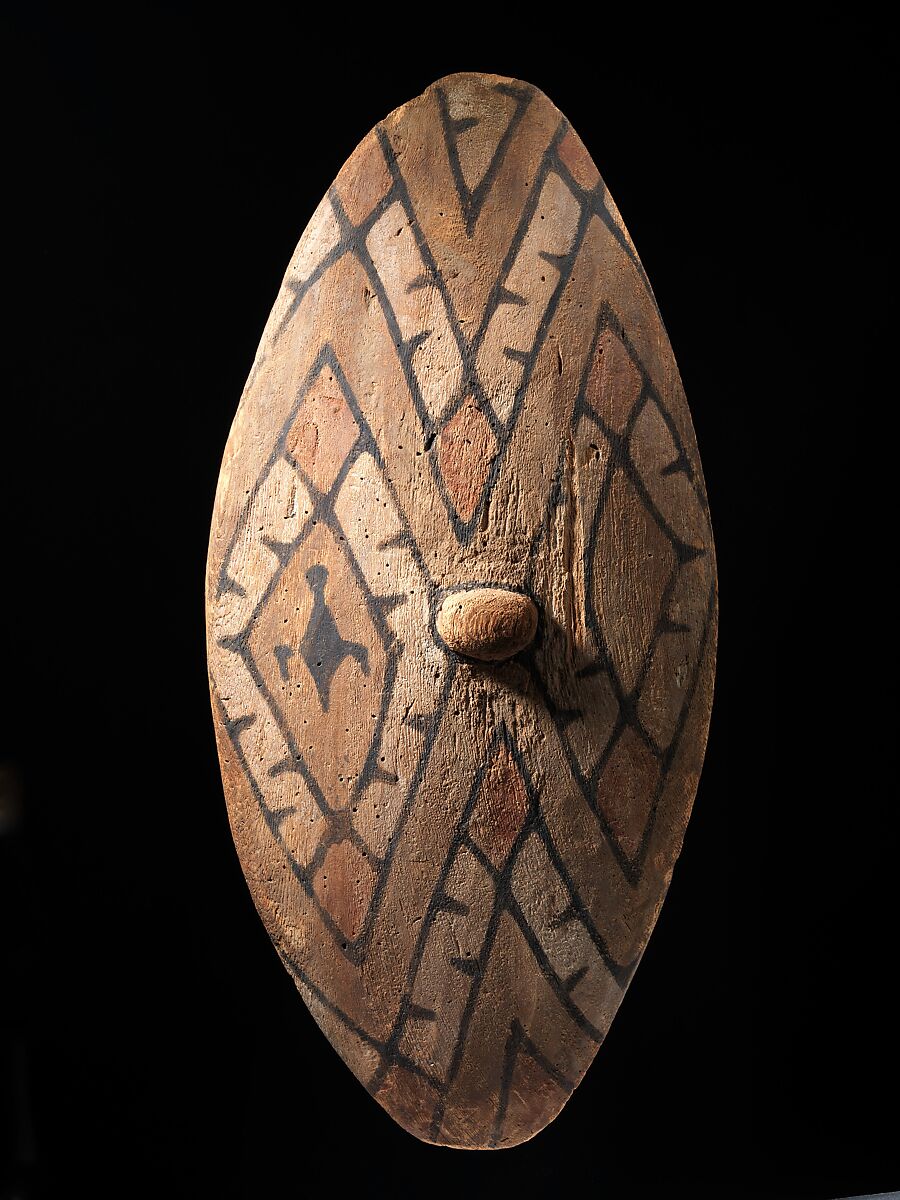 This artwork is meant to be viewed from right to left. Scroll left to view more.