Zoomorphic Figure
Not on view
The earliest known Oceanic sculptures are a variety of ancient stone objects discovered in New Guinea. Unearthed primarily in the mountainous highlands of the interior, they are enigmatic remnants of a culture, or cultures, that once flourished widely on the island. They include independent figures as well as mortars, pestles, club heads, and other forms. The dating of these objects remains uncertain, although organic material associated with one example recently has been carbon dated to around 1500 B.C., indicating that some are of great antiquity.


This figure possibly depicts an echidna, an egg-laying mammal related to the platypus. Although their original significance is unknown, prehistoric stone objects play, or played, important roles in the religious life of many contemporary Highland peoples. Unearthed by chance, they are regarded as supernaturally powerful objects and are used in diverse ceremonial contexts, including fertility rites, curing sickness, warfare, and malevolent magic.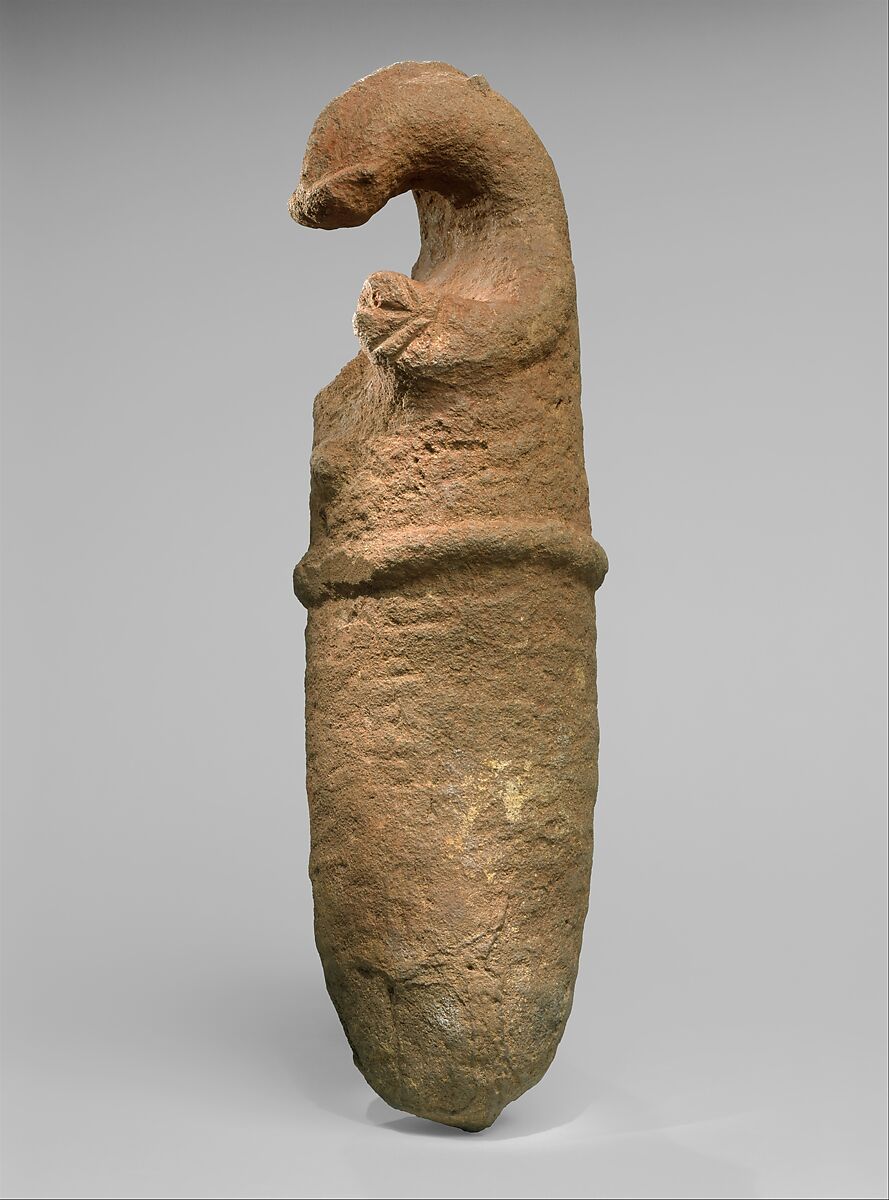 This artwork is meant to be viewed from right to left. Scroll left to view more.