Cuneiform tablet: list of magical stones
Not on view
The invention of writing in approximately 3300 B.C. was one of many developments in administrative technology--including the use of geometric tokens for counting and cylinder seals to guarantee transactions--that accompanied the growth of the first cities and states in southern Mesopotamia. Proto-cuneiform is the name given to the earliest form of writing--pictograms that were drawn on clay tablets. Gradually, the pictograms became abstracted into cuneiform (Latin, "wedge-shaped") signs that were impressed rather than drawn. At its greatest extent, cuneiform writing was used from the Mediterranean coast of Syria to western Iran and from Hittite Anatolia to southern Mesopotamia. It was adapted to write at least fifteen different languages. The last dated cuneiform text has a date corresponding to A.D. 75, although the script probably continued in use over the next two centuries.

This multi-columned tablet contains a list of stones that can be used for various prophylactic or medical purposes. Such texts are well-known in the first millennium B.C. and attest to the body of knowledge collected and used by medical professionals – the physician (Akkadian asu) and the magician (Akkadian ashipu). In the text, which reads from left to right, 303 different stones are listed, grouped together by the condition that they treat. Although very few of the stones listed can be identified for certain, we can identify this text as a list of stones because each entry was labelled with the cuneiform sign for "stone".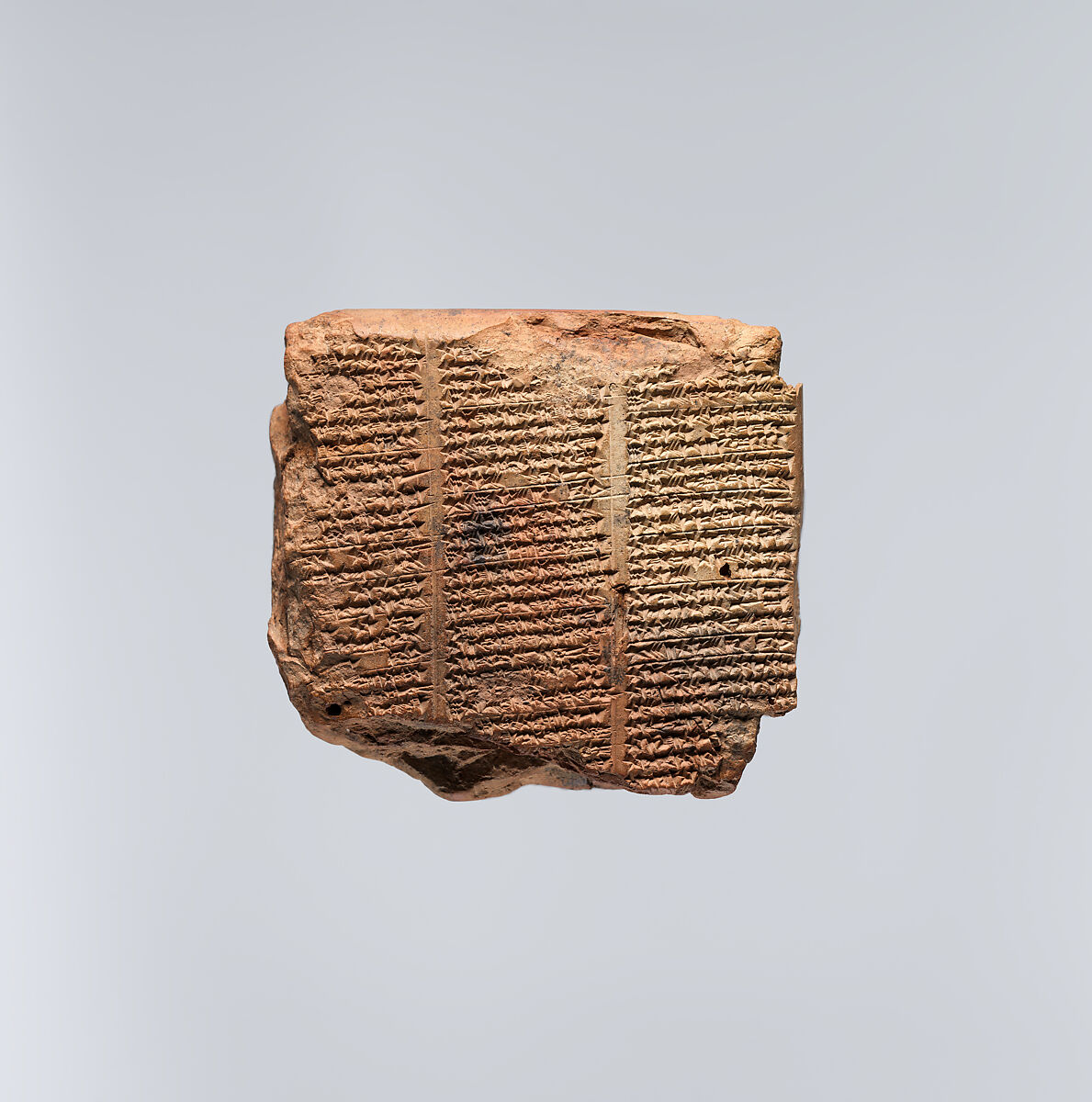 This artwork is meant to be viewed from right to left. Scroll left to view more.