Cuneiform tablet: Sumerian dedicatory(?) inscription from Ekur, the temple of the god Enlil
Not on view
The city of Nippur, home to the chief god Enlil, was an important religious center in Mesopotamia. Rulers seeking the favor of Enlil visited the city to make offerings to the god, and contributed to the refurbishment of his temple and ziggurat, known as the Ekur (which means "mountain temple"). Bricks stamped with the inscriptions of different kings, buried during construction projects, give dates to the archaeologically -observable re-buildings of the temple from the end of the third through the early first millennia B.C.

This tablet also attests to the refurbishment of the temple. Carved onto stone, the inscription was intended to last for eternity. The name of the donor, Hashmar-galshu, is Kassite, and the inscription is written using the Kassite period preference for archaizing signs and the Sumerian language. Although Hashmar-galshu is not a particularly well-known Kassite figure, he would have been a person of some standing, capable of making such a dedication and writing his name with the divine determinative, a marker usually reserved for deities and rarely adopted by even the most powerful of rulers.

Present of
Hashmar-galshu.
A stone brick for the Ekur
for Enlil,
his lord.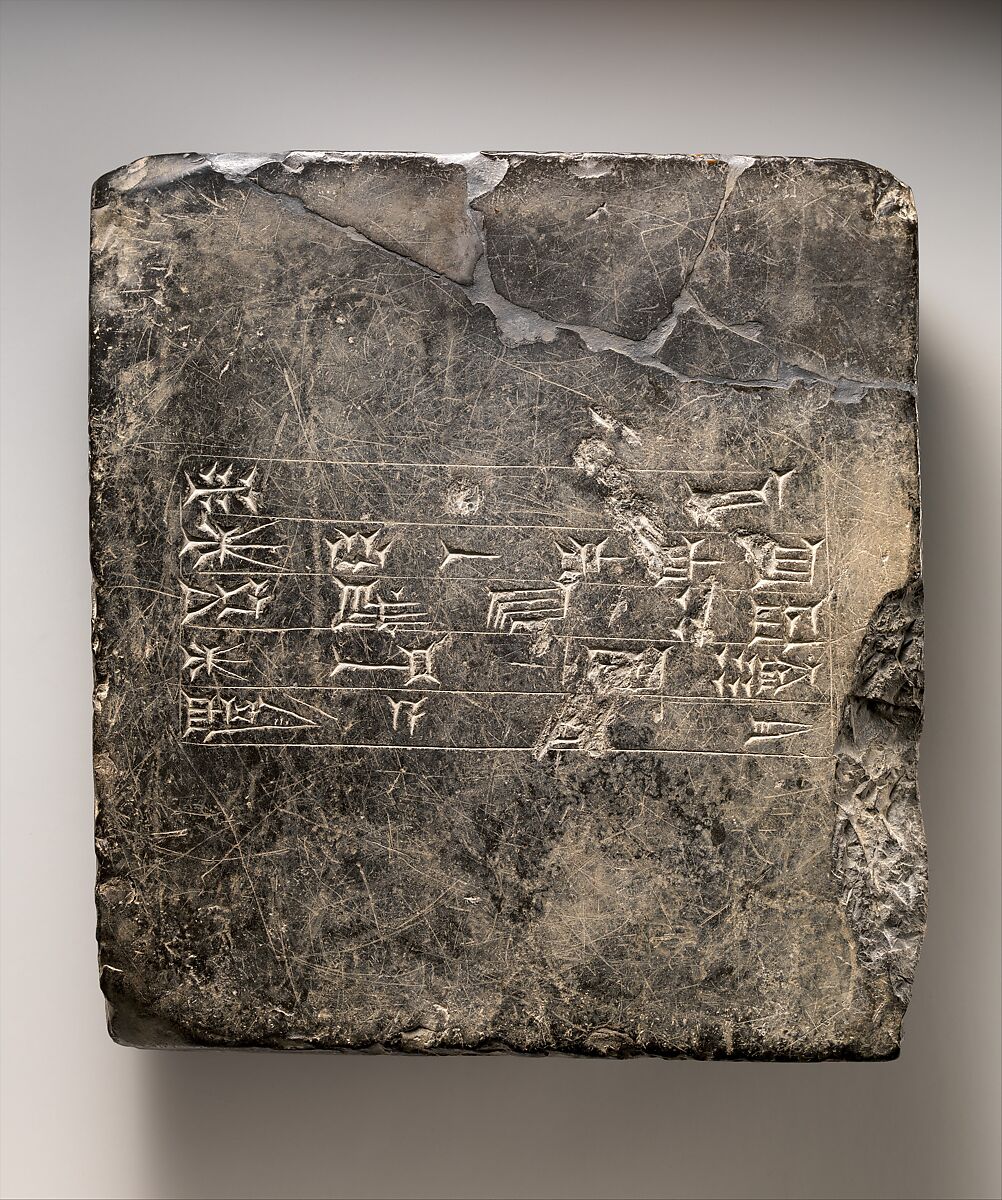 This artwork is meant to be viewed from right to left. Scroll left to view more.