Cylinder seal cap
Not on view
This gold cap is part of a group of gold jewelry elements and cylinder seals found buried together at the ancient city of Dilbat, a site south of Babylon (47.1a-h). The cap and two others like it from the so-called "Dilbat hoard" (41.1j, 41.1k) are decorated with triangles of gold granulation. Originally, this cap would have been one of a pair that encased a cylinder seal. (The seals found in the hoard do not fit the caps.) A hole at the top of the cap suggests that the cap and its cylinder were meant to be strung and worn by the individual owner, but probably not as part of a composite ensemble represented by the hoard, which includes pendants and beads made in a range of styles and gold alloys, and executed with varying levels of craftsmanship.

Although it is rare for a cylinder to be preserved with its caps, impressions of cylinder seals showing borders of triangles indicate that the use of caps like this one became particularly popular during the Kassite period (ca. 1595-1155 B.C.). The combination of gold caps with brightly colored and highly polished cylinder seal stones would have created an appealing item of jewelry and emphasized the magical powers of the stone, which could act as a protective amulet for the wearer.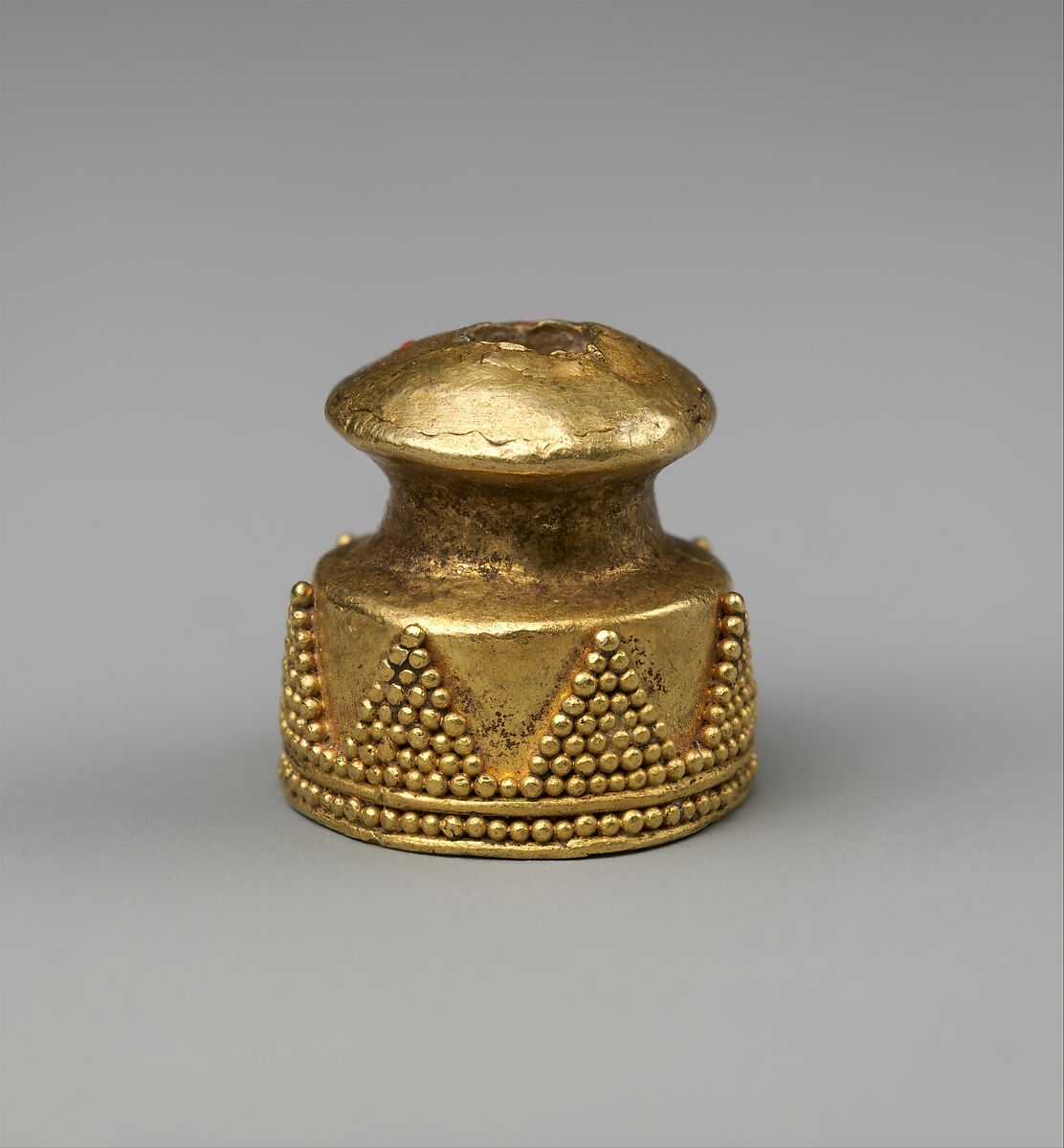 This artwork is meant to be viewed from right to left. Scroll left to view more.